Every year, a number of electronic vendors are competing to issue new products. But it does not seem to apply to Apple laptops. Because in 2018 Apple is not planning to update the line of MacBook Pro .
Finally, Apple updated its MacBook Pro in 2016. However, the MacBook Pro's refresh rations falling this year may not apply to those laptops.
Read also: 8 TECHNOLOGICAL TRENDS PREDICTED "BOOMING" THIS YEAR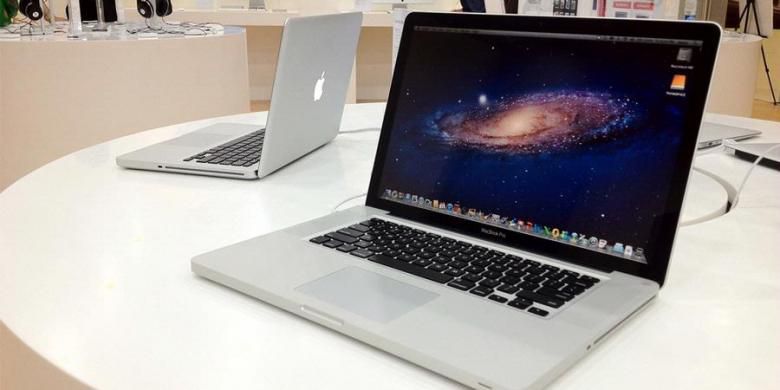 There is no mention of Apple's reason for delaying this year's MacBook Pro refresh. But based on the news circulating, Apple is currently trying to shift its MacBook Pro production to Foxconn. Previously, the majority of MacBook Pro production was handled by Quanta Computer.
The transfer of MacBook Pro production from Quanta to Foxconn aims to save production costs while reducing risk. Because Foxconn is aggressively offering attractive deals on Apple, especially in terms of cost, as summarized geekandtech from Macrumors , Wednesday (17/1/2018).
The sign of Apple to replace Apple suppliers has actually been seen since last year. Apple is rumored to start doing outsourcing assembly of a number of MacBook Pro components to the Foxconn factory in Shenzen, China since mid-2017.
Mass delivery of MacBook Pro products via Foxconn is said to be starting in the second quarter of 2018. Quanta even reportedly was looking for clients to replace Apple. However, Quanta still maintains Apple Watch product assembly at its factory.
Responding to the news, both Foxconn and Quanta reluctant to comment.
Even so, DigiTimes research results say that Quanta will remain the largest supplier of Apple in 2018. For laptop products, the MacBook Pro delivery ratio through Quanta touched 15 million units with a ratio of 8: 2 in the last five years.
Last year, Quanta was still leading the market at 79.5 percent and Foxcon took the remaining 20.5 percent.