We have previously reported that Microsoft Edge browser for the Android platform has finally been out of beta and available for Android devices, though there are reasons why the browser is still called "Preview" in the Google Play Store. But for you iOS users who wonder when the browser is available, now finally Microsoft announced that Edge browser is available for iOS devices as well.
Read also: HERE ARE THE COOL FEATURES THAT WILL SOON COME ON INSTAGRAM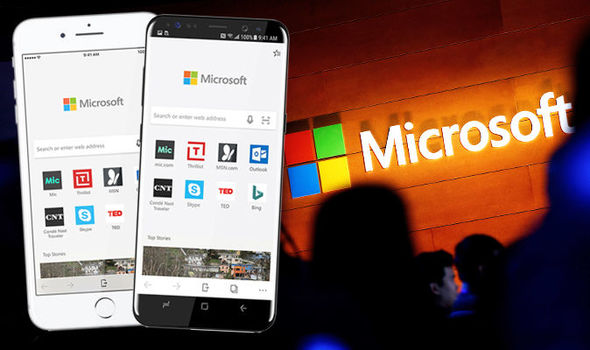 According to Microsoft,  "Microsoft Edge for iOS and Android brings familiar features like Your Favorites, Reading List, New Tab Page, Reading View, and Roaming Password on PCs and phones, so, no matter which device you use, you can continue browsing anywhere.  But what makes Microsoft Edge really stand out is the ability to continue browsing on your PC, allowing you to quickly open the page you're looking to the right on your PC or save it for work later."
It's also similar to the features offered by Chrome and Safari browsers, where it offers features like password sync, browsing history, bookmarks, and more. However if you are using Windows 10 and using Edge as your main browser, then this feature is certainly quite useful. In addition, Microsoft will also offer a dark theme on the phone if you want it. If you want to try Microsoft Edge browser, you can download it through   iTunes App Store  or  Google Play  for free.