Samsung Galaxy A series is a line of middle-class smartphone that is launched every year end or early year. When exactly the launch of the latest generation of Galaxy A series is difficult to predict, because if you see the previous generation release schedule is not always the same. Well, for the ranks of Galaxy A (2018) seems to be sliding in the upcoming 2018 new year.
read also: NOKIA 9 AND NOKIA 8 (2018) REPORTEDLY RELEASED SIMULTANEOUSLY IN JANUARY NEXT YEAR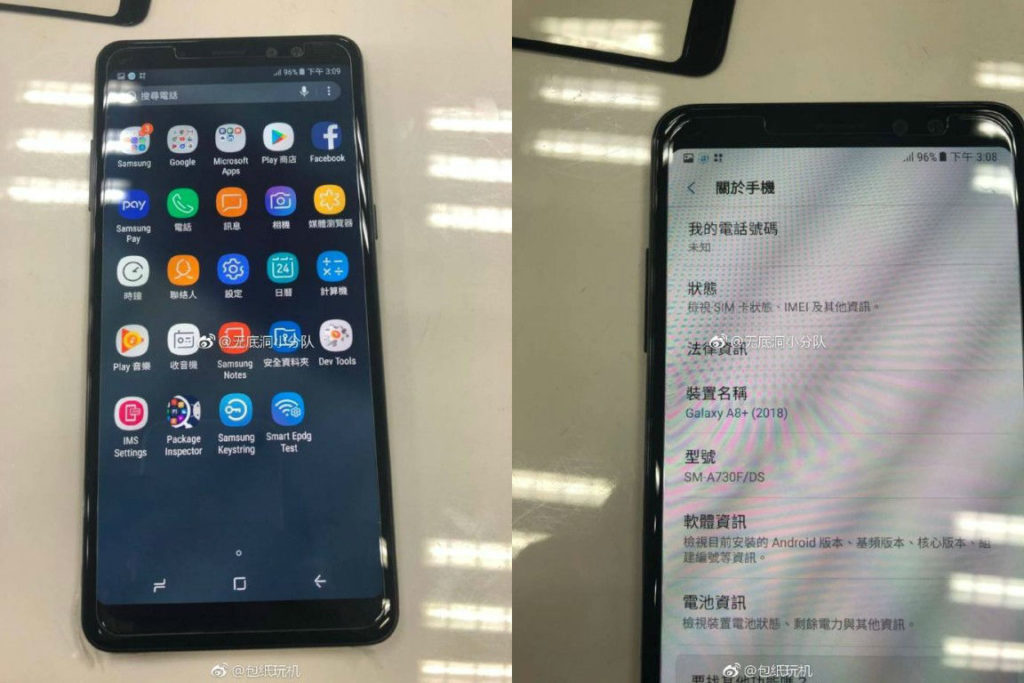 Not only that, Samsung is also expected to present a slightly different formation than before. Recently there has emerged a leaked photo from the Weibo website that indicates a change in formation in Galaxy A (2018). A device seen to have the SM-A730 model number previously expected to be Galaxy A7 (2018), seems to be turning into Galaxy A8 + (2018).
The change seems justified, where we can see if the new device has a higher screen, also called Infinity Display. Flagship for 2017 from Samsung, the Galaxy S8 and Note 8 duo have 18.5: 9 screen ratios, but previous leaks for the Galaxy A (2018) series suggest that aspect ratio of Galaxy Galaxy A (2018) is 18: 9. Of course it's hard to see if based on looking at photos only.
Unfortunately in this leaked photos only show the front of the device only, and for the back is still a mystery. But the previous news said if on the back of this smartphone there is a fingerprint scanner sensor that is placed under the camera for more easy to reach. For more details, we look forward to the next news about this smartphone.