Some technology giants have long been reported working on smartphones that have the ability to be folded, and recently Apple is also known to work on foldable smartphones. US Patent & Trademark Office has published an application submitted by Apple for a smartphone with a foldable screen. Of course this is in line with previous news that says if Apple cooperates with LG for display flexible next generation iPhone.
Read also: SAMSUNG GALAXY S9 IS EXPECTED TO LAUNCH FASTER, WILL BE ANNOUNCED IN JANUARY 2018?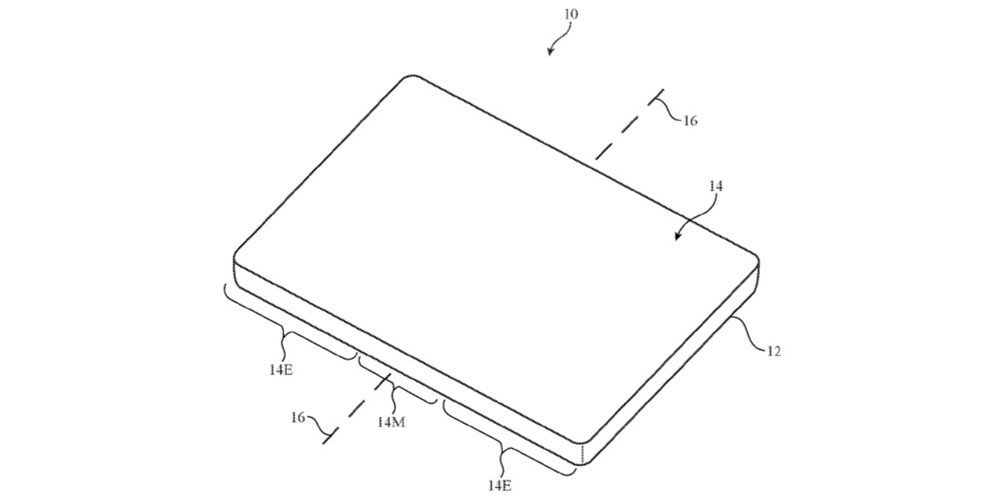 Apple and LG themselves have long been cooperating for display technology and Apple is also reportedly planning to make an investment of LG factory to produce flexible displays that can be folded. As for the patent filed by Apple describes the look of a smartphone that can be opened and closed like a book. The patent application filed by the company covers all bases, reference LCD, OLED and microLED.
Apple has mentioned in its patent application that flexible screens may have flexible screen layers, cover layers, touch sensors inserted between flexible display layers & enclosures, support layers, and polarizer layers. Unfortunately, the iPhone with this foldable display technology will not slide in the near future as they are expected to be ready for launch in 2021 and by then the company may have switched to microLED technology.
In addition, not necessarily a patent filed by Apple will come true. While the iPhone with the ability to screen that can be folded far away, Samsung is close to the launch of smartphones that can be folded. According to leaks that have been circulating, the smartphone will be named Galaxy X and will be released next year.