With the official start at 999 US dollars for the lower variant, iPhone X is the most expensive and most luxurious smartphone ever made by Apple. But there may also be prospective enthusiasts who feel that the iPhone X is still less luxurious.
read also: VIDEO GALAXY S9 "TORTURED" AND BURNED, HOW'S THE CONDITION?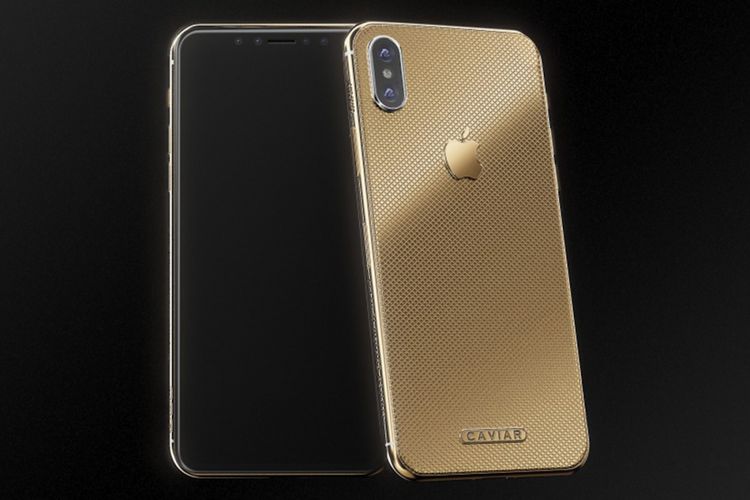 Well, now there is iPhone X version more "wow" with a 24K gold bandage. Not just paint or gold color, but really a glossy layer made of precious metal. The contributor is Caviar, a Russian company known to be happy to experiment with adding expensive materials to the gadgets of expensive gadgets, such as smartphones and smart watches.
There are two versions of iPhone wrapped in gold offered by Caviar. The first is the "Classic Gold" version which is offered for $ 4,510. The second is called "Classic Liquid Gold" and looks more unique, with a liquid metal-like pattern on the back. The price is $ 4,805.
The golden shell on the back of both iPhone X is also decorated with bitten apple logo and Caviar logo itself at the bottom, as summarized geekandtech.com from GSM Arena on Friday (16/3/2018). Interested? Both iPhone X gold layer has started to be sold and can be seen on the official website of Caviar.
Caviar itself is not this time just off the luxurious version of the iPhone X. Previously, there was an iPhone X version of "Tesla" equipped with solar panels on the back to charge the battery, and iPhone X "Imperial Crown" is sprinkled over 400 precious stones.