YouTube does not seem to want to lose with IG TV. Now Google's video sharing platform supports a vertical video format with a new look for desktop versions. This new look is optimization from the user interface.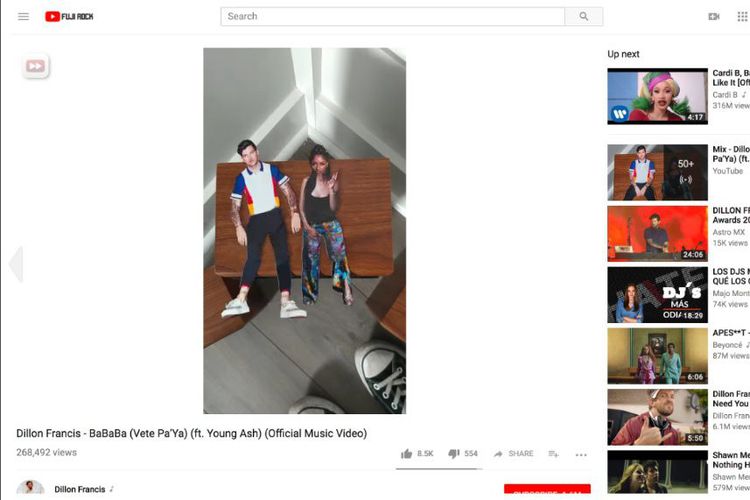 YouTube now removes the 16: 9 black frame that usually appears on the right and left sides of the vertically-formatted video in the computer's browser. With the removal of this black frame, then the vertical-format video can be stretched to a more suitable size, so it will look bigger with the right ratio.
This change will reportedly be released on desktop users gradually, having previously launched for the mobile platform, Android and iOS. Quoted from Android Police , Tuesday (31/7/2018), this change is made on the basis of user needs, where video with vertical format is now more and more produced.
YouTube Community Manager said that this update was made to allow the viewing of videos in both vertical and square form to be more convenient for users to see in a computer browser, without reducing the size of the video.
Before this update was released, the vertical-formatted videos on YouTube did usually appear with black frames on the right and left, with horizontal fixed resolution, 16: 9. This frame makes the vertical video display smaller, so it's not so convenient to look at.
"For widescreen videos (instead of 16: 9) like vertical and square videos, we usually display a black bar next to the video and make the video very small This update removes the black bars We launched this update on a mobile device a while ago ( both Android and iOS) so this change makes the same viewing experience both on desktop and mobile, "Marissa writes.
It continues with this update, the user can also take advantage of additional free space to enlarge the video size, so the user can get the right size as desired. Naturally indeed if YouTube really pay attention to the user's comfort while watching videos in this platform.
Active YouTube users themselves have now reached 1.9 billion every month and spend more than 180 million hours each day. In addition, the number of user interactions on YouTube also increased by 60 percent year on year. Even this figure is predicted to continue to increase for the next few years.