Can not be denied the existence of notch on the smart phone is now a trend. The smartphone vendors make the phone with a notch that jutted at the top of the screen to follow the market tendency. So who is the winner of the most sold cellphone?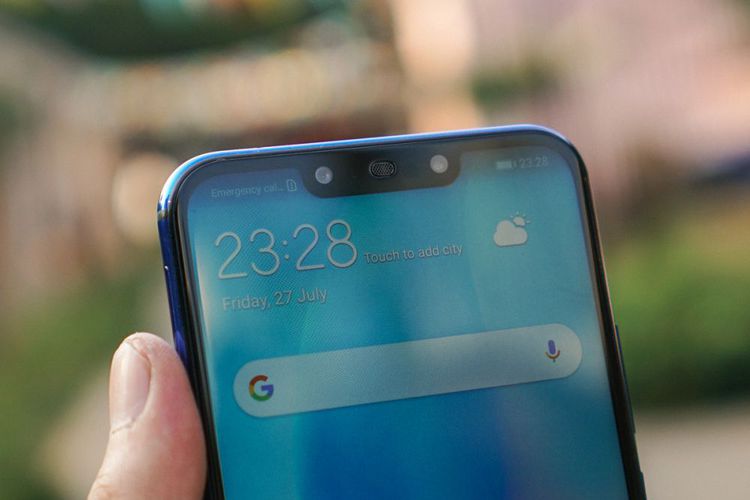 Based on data from research firm Sigmaintell Consulting, Huawei is the largest mobile phone sales with notch during the half of 2018. China's mobile vendors are selling as many as 25.4 million units beat Apple, Oppo, Vivo and Xiaomi.
Quoted from Digitimes, Friday (3/7/2018), overall during the half of 2018 there are as many as 86.1 million units of mobile phones with notch sold. That is, Huawei managed to sell more than 25 percent of the total.
While Apple as the first vendor to introduce notch, is ranked second with sales of 20.7 million units until mid-2018 this. If the mirror of the number of products carried, it is very reasonable if Huawei's sales figures are above Apple.
The reason is supported Huawei series of mobile phones that have notch, coupled with its subsidiary Honor brand that also contributed sales figures. Unlike Apple, which until now only has one phone that is iPhone X. That's the price is above average, unlike Huawei which has a different price range.
In addition, both brands can maintain their sales figures in the midst of the smartphone market is declining. Based on Sigmaintell records, the number of phones sold until mid-2018 predicted there are as many as 604 million units. This figure is down 3.3 percent from the same period in 2017.
In the second quarter of 2018, Huawei also incised an impressive record. This brand managed to shift Apple as a vendor with the second highest smartphone shipments in the world. Based on Canalys data, Huawei recorded successfully shipped 54 million units during the second quarter of this year.
This figure is behind Samsung which is ranked first with shipments of 73 million units. While Apple has so far managed to ship 41 million units of smartphones and ranked third.