News about the latest line of smart phones from Google continues to burst. This time a picture shows a Pixel 3 leaked look that is wrapped by a clean white color on the back and a solid black on the front. From the leaked images, it looks like this phone has a thin left and right bezel.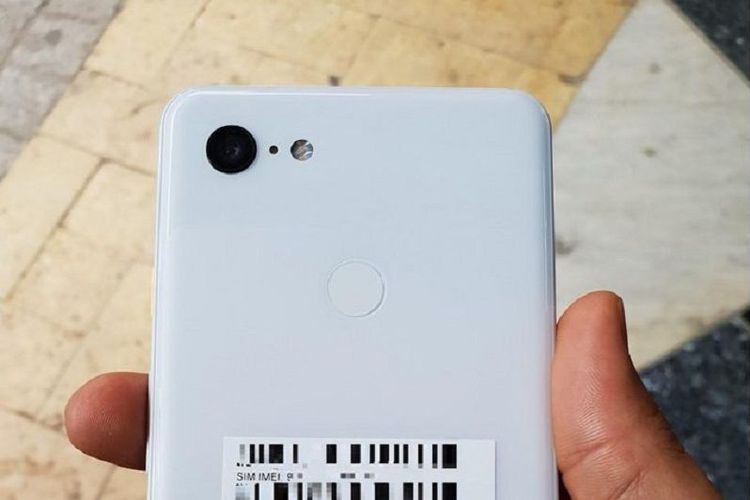 At the top of the phone there are bangs aka "notch" which becomes the front camera container and sensor. Allegedly, this phone has a 19: 9 aspect ratio with screen-to-body up to 85 percent. At the back, like its predecessor Pixel line, this phone only carries one camera with LED flash beside it.
There is also a fingerprint sensor for security support, on the back of the phone. If you see the appearance of a glance, may remind you of the old phone Xiaomi, the Mi 4i. The color of the back cover of Google Pixel 3 looks similar to the matte cover on the Mi4i.
Quoted from Phone Arena , Tuesday (31/7/2018), reportedly Google Pixel 3 will be equipped with Qualcomm Snapdragon 845 chipset. Then the phone is also waterproof designed as well as wireless battery charging capabilities.
Not enough with Snapdragon 845 chipset, this phone is rumored to be equipped with a large enough capacity of RAM, which is 6 GB and paired with an internal memory of 128 GB. Nevertheless, leaks that appear also indicates there will be a version of RAM GB with 64 GB ROM.
There has been no official news from Google regarding this phone. Even the specifications carried and when this phone is launched was still mysterious to this day. But if you look at the series Pixel predecessor, Pixel 3 most likely will be launched in the same month as the previous year, October 2018