Xiaomi officially floor on the Hong Kong stock exchange by the value of the offer ( IPO ) 17 Hong Kong dollars per sheet. But when the stock -selling tap opened Monday, the value actually fell to 16.60 Hong Kong dollars for each sheet.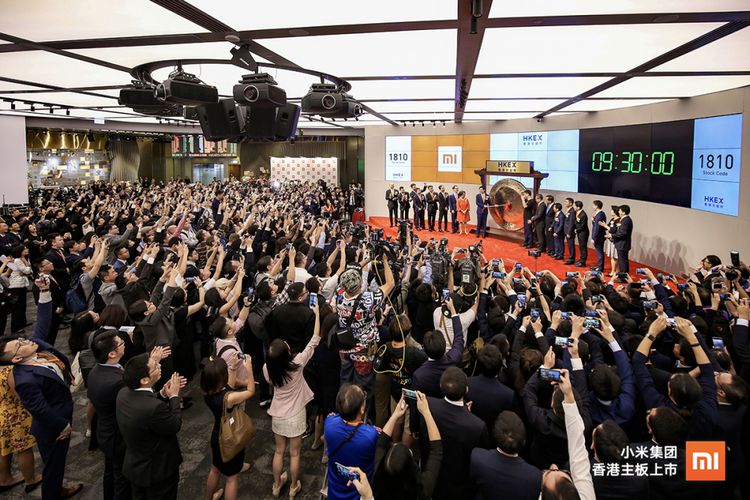 Nevertheless despite seeing this decline, Xiaomi seems to remain optimistic will gain additional funds in high numbers. Even Xiaomi Co-Founder, Lei Jun said that Xiaomi thinks more about long-term growth than stock prices. "I think the short-term stock price is determined by market conditions.What we do is focus on the long-term growth of our business," said Lei Jun.
Indeed, Jun's sense of optimism is not without reason. Because Xiaomi own valuation reached 54.3 billion US dollars when the IPO opened. The valuation is very high for companies that are only 8 years old, although in fact only half of the initial estimates are targeted to reach 100 billion US dollars.
Although not yet ascertained the cause, the drop in stock value is expected due to fears of trade war between the United States and China. Other factors are also expected due to recent negative investor sentiment to global equities.
After rising and falling to 5.9 percent in early trade Monday, Xiaomi's share price ended lower by 1 percent. However, in the second trading day, Tuesday (10/7/2018), the price is reported to have gone up to past Hong Kong dollar 17 per sheet, as summarized  from CNN Money .
Since early 2018, Xiaomi reportedly eyeing fresh funds of 6 billion US dollars from the IPO. Xiaomi themself will reportedly use the IPO proceeds for research, development, global expansion, to strengthen the sector of China's Internet-owned Things of this vendor.