Until now, only users of Samsung Galaxy S9 and S9 Plus who can feel the front display ( home screen ) mode with landscape alias horizontal. But now through the latest updates, Samsung is allegedly going to bring this mode on the Galaxy S8 , Galaxy S8 Plus, and Galaxy Note 8.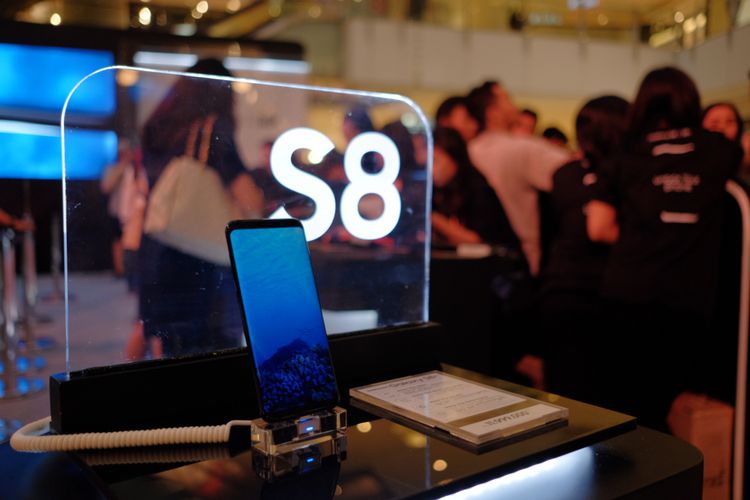 Indeed the presence of landscape mode feature is not a great update. But this feature is expected to increase the convenience of users who tend to prefer using the phone with a landscape position rather than the position of portrait (vertical).
Moreover, Samsung's flagship phone now has a screen with aspect ratio that is wide enough like 18.5: 9 or 18: 9. Quoted from Phone Arena, Tuesday, with this landscape mode users are expected to be more easily in using the wider screen.
This feature is also reportedly will continue to be made for Samsung flagship with Android operating system Oreo 8.1 and above. To enable this mode, users simply enter the settings menu, then enter the home screen settings menu .
In this menu will appear the option "portrait mode only" at the bottom. If this option is enabled then the home screen will be locked in vertical alias portrait mode. If disabled, the home screen will be rotated to a horizontal position. However, it is not yet certain when this feature update will be released soon.
Some say the mode is newly released for a handful of users and will be carried out regularly. Samsung Galaxy S8, Galaxy S8 Plus and Galaxy Note 8 itself was launched in 2017 ago. Galaxy S8 duo and Galaxy S8 Plus first introduced around early 2017, then in August then Galaxy Note 8 released to the public.