Xiaomi will release a flagship of the latest Mi 2S Mix on March 27, 2018 in Shanghai, China. Various leaks about the device is already crowded on the internet, as well as a series of official teaser from Xiaomi. Recently, Xiaomi confirmed Mi Mix 2S armed Snapdragon 845 premium processor.
Read also: LG V30S THINQ WILL BE SOLD MORE EXPENSIVE THAN GALAXY S9 PLUS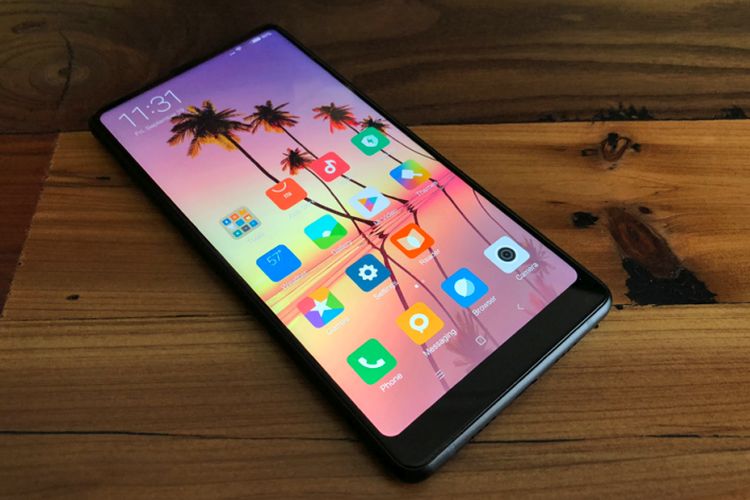 Chinese manufacturers are also seems to justify Mi Mix 2S has artificial intelligence based double camera aka Artificial Intelligence (AI). The latest, Mi Mix 2S allegedly will also have a mainstay feature owned Samsung Galaxy S9, the slow-motion video.
This prediction departs from the latest teaser that Xiaomi spread in the form of a digital poster in Weibo microblog. The orange poster is pinned with an applause illustration that invites the audience's assumption. Some people suspect the teaser is related to the ability of dual camera AI Mi Mix 2S.
Applause itself is a fast-moving activity, then more dramatic if given slow-motion effects. Other allegations, Mi Mix 2S camera features fast search focus aka fast-focusing , as compiled geekandtech.com, Wednesday (14/3/2018), from Gizmochina.
In fact, did not close the possibility of Mi Mix 2S smart camera has the ability of slow-motion and fast-focusing simultaneously. This has not been confirmed the manufacturer series Redmi and Mi. Last week, leaked from China spread photos claimed with Mi Mix 2S smart camera.
The driller also boasted Mi Mix 2S had a slow-motion feature with a 960 fps frame rate. In addition to the camera, leaked specifications other than Mi Mix 2S includes FHD Plus 6.01 inch display, 6 GB / 8 GB RAM, 128 GB / 256 GB memory, 3,400 mAh battery, and Oreo Android operating system. True or not, we just wait in the coming days.