As it was heralded in September last year, the ultimate 14TB storage solution from Toshiba has been officially presented to enthusiasts of desktop computers faster. Entered in the Toshiba MG07ACA series, this latest hard drive is said to have the world's first 9-disk helium seal design in addition to the 14TB storage capacity of conventional magnetic recording (CMR) storage and a rotational speed of 7,200 rpm.
Read also: SAMSUNG ANNOUNCES 512GB EUFS STORAGE CHIP FOR NEXT FLAGSHIP SMARTPHONE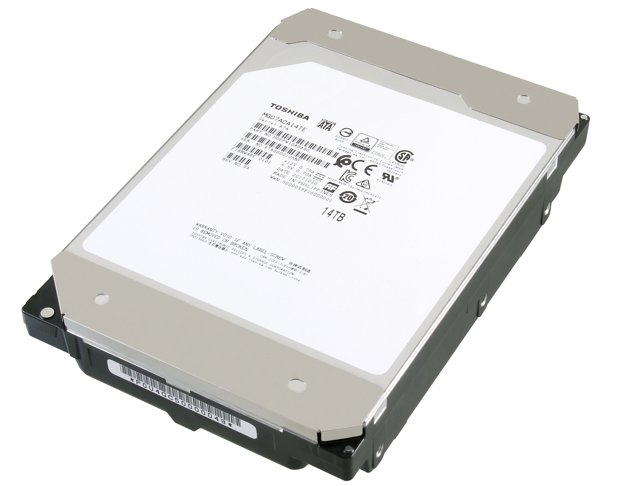 Thanks to its industry-standard 3.5-inch form factor, it makes it easy to integrate with cloud-based storage infrastructure, servers, and storage arrays. With so this hardisk would be ideal for computer enthusiasts who are in dire need of storage of various content and digital games in large numbers.
Toshiba presents a large 14TB and 12TB hard drive with CMR / PRM recording technology that is proven to provide optimal data compatibility and reliability. Equipped with a SATA 6.0 Gbit / s interface, the Toshiba MG07ACA hard drive can be easily integrated into standard 3.5-inch SATA bay drives to help reduce the operational burden of cloud storage systems, high-load servers and more.
Not only that, the MG07ACA Series hard drive also uses precision laser welding technology to seal helium inside a 9-disk HDD engine for continuity. Helium gas support can help the disk to reduce the aerodynamic barriers that allow it to provide a lower operational profile than the existing non-helium design.
In addition to full 14TB capacity, Toshiba has also offered the existence of the MG07ACA Series hard drive model in 12TB capacity to its customers.