In March, LinkedIn puts the Google parent company, Alphabet in the second position, as the company's most coveted citizens of the United States to work. However, behind the noisy frenzy of working in the Silicon Valley giant, there is another side that has not been widely known.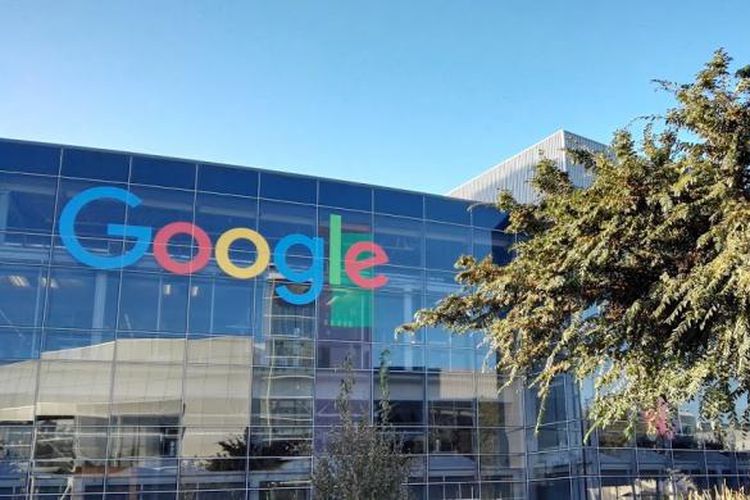 A report from Bloomberg says if Google hires more contract employees than permanent employees. For the first time in Google's 20-year history, the number of contract employees exceeded full-time employees.
This data is obtained from internal sources that access the internal search engine company's database. Google contract employees are marked with a red badge, while permanent employees have a white badge.
They fill positions ranging from serving food, cleaning off the office, writing code, handling sales calls, hiring employees, doing YouTube screening, testing Google's unmanned craft, and even managing all of the team's management.
They do work in Fortune's third richest company in the world, but career opportunities and other benefits are very little in comparison to permanent workers. This makes the work environment Google divided into two castes, namely workers in the upper class and contract workers in the second caste.
"They (contract workers) feel isolated and like second class citizens," explained one of Coworker.org group advocates, Yana Calou. In return, contract employees also earn little rewards from the company over regular employees.
Maria Noel Fernandez, director of the Silicon Valley Rising campaign, a union group advocating for workers, said they may work in wealthy companies, but they are not part of Google's wealth. "A lot of workers do not have a voice, they do not necessarily benefit from working in a big and glamorous technology company," said Fernandez.
Reported from the Seattle Times on Wednesday (1/8/2018), Google gave its own name to the contract workers, namely TVC which is an extension of "temps, vendors and contractors". They are employed by outside agencies, including from Adecco Group, Cognizant Technology Solutions, and Randstad.
Unfortunately, Google refuses to be blunt about how many agencies are employed to hire such temporary workers. While the former contract workers and Google remain, refuse to provide information because they do not want to endanger their work.
But they have plans to discuss the issue of contract workers to Google management. Some other Silicon Valley companies, such as Apple and Facebook also depend on contract workers who continue to exist. Because, recruiting contract employees can reduce the number of permanent workers.
That way, costs can be channeled into key areas, such as the development of artificial intelligence. Three-quarter money, investors also hope the company can still improve performance by reducing the number of employees.
Google's response A Google spokesperson admitted that TVC recruitment only happens if Google does not have a specialist, such as a shuttle bus driver , doctors, and qualified testers who have insurance. Another reason, contract workers are recruited to fill vacant positions, such as leaving permanent employee leave.
However, there are still contract workers who believe that working on Gogle, despite contracts, can be a stepping stone to his career. They also view Google as a generous workplace. Although some of them feel excluded. "People will look down even if you do the same job," said one contract worker who had worked for two years at Google. One former TVC also said, "You are there, but you are not (really) there".
Another issue in the spotlight is the right to health insurance for contract workers. If there is any, the insurance plan offered is inadequate or even no offer. According to testimonies from former contract employees who came from Adecco's agency, Google provided health insurance for diabetes which amounted to 600 US dollars.
In recent years, Google has attracted contract employees to in-house employees. However, after getting criticized in 2014, Google announced that some security employees can become permanent employees. Many contract workers work no more than two years.
Some of them do work in several fields with the hope of being appointed as permanent employees. The fate of contract workers at the top level is quite lucky. At the very least, they are allowed to embed the name "Google" on their LinkedIn account as a contract employee.
Google's former contract employee who was once one of Google Poland's marketing partners, Chris Szymczak said that contractual and permanent employee relations are very good, even outside work. Employees can still provide recommendations for contract employees, in order to get a new job in the future. But not all fared the same as Szymczak.
The case of favoritism was once received by one of Google's former permanent employees. One day, a new executive from a division came. He also conversed with several employees, asking about some managerial matters like what your plan would be in the next five years.
The next day, he was bowed to shame, only to realize that the employee he had talked to before was contract employees, not permanent employees. He also asks his employees to forget all that has been discussed before.
It is not known whether the issue of this contract employee is still in Google for now or not. Given that in the second quarter of 2018, Google boasted of having 89,058 permanent employees, without mentioning the number of contract employees.