Android Go is a special platform designed by Google for smartphones with low specifications and low prices.
Nokia is said to be involved in making Android Go phones with the Nokia name 1. Leaked images from the device concerned later appeared and circulated on the internet.
Read also: ONEPLUS 6 WITH SNAPDRAGON 845 CERTAINLY GLIDE THIS YEAR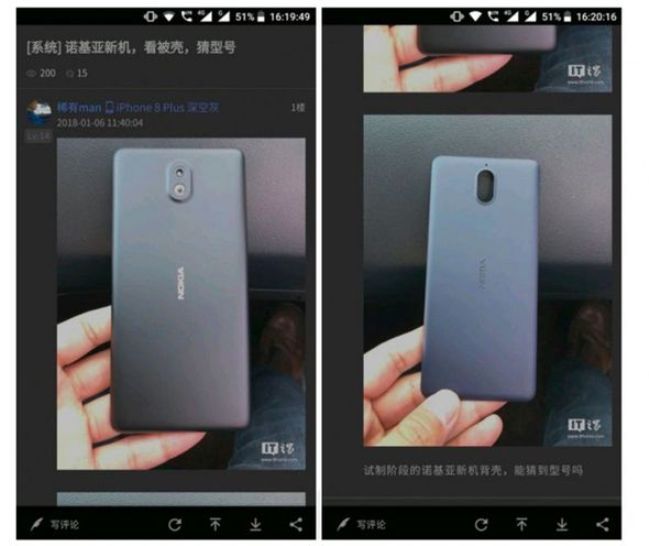 There appear to be two types of design in leaks that show the figure of Nokia 1 from the back. HMD Global as the holder of Nokia brand seems to still consider the different designs for Nokia 1.
Concerning the type of material, information compiled geekandtech from Phone Arena, Thursday (11/1/2018), mention that Nokia 1 will be made with metal frame construction and polycarbonate body.
Nokia 1 reportedly will have similar specifications Nokia 2 with 720p IPS LCD screen, 1 GB RAM and 8 GB. However, the price is called would be cheaper in the range of 80 euros compared to Nokia 2 which is 120 Euro.
As an Android Go device, Nokia 1 will run a special version of the Android operating system 8 Oreo that is modified to make it lighter.
Not just the OS, for Android phone Go, Google also helped prepare a special version of a number of applications that are also lighter than the "regular" version.
Those apps include Google Go, Google Maps Go, Gmail Go, YouTube Go, G board, Google Assistant Go, and Chrome and Google Play.
Nokia 1 reportedly will slide in March 2018. If true there, he will be the first Go Android device as well as the cheapest smartphone from Nokia.