List of smartphones that will use Snapdragon 845 getting bigger. OnePlus has confirmed that it will release the latest system- based on-chip product from Qualcomm.
This was revealed directly by OnePlus Chief Executive Pete Lau in an interview. "Sure ( OnePlus 6 will be released with Snapdragon 845 chips), there is no other choice," Lau said shortly.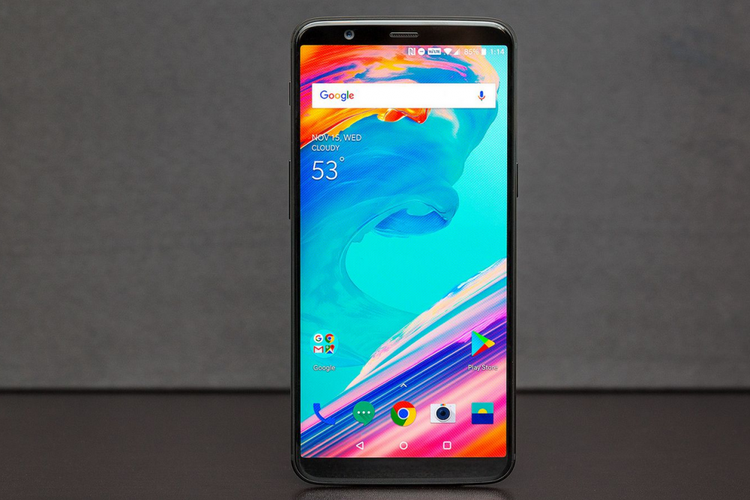 He did not mention the name of the phone specifically as "OnePlus 6". However, judging by OnePlus naming scheme so far, it is most likely the designation that would be chosen for the new smartphone .
Lau said that Snapdragon 845-based OnePlus smartphone will be launched in the second quarter of 2018, but he declined to specify the exact date. From that time period, it seems that OnePlus 6 will appear no later than June 30, which will be the end of the second quarter.
Read also: IPHONE X CALLED PRODUCT FAILED 2017, THIS IS THE REASON
OnePlus 6 will overtake Samsung's Galaxy S9 which is likely to be theworld's first Snapdragon 845-based smartphone when it launches at the 2018 MWC event in Spain in February.
In addition, the founder of OnePlus and Global Director Carl Pei who accompanied Lau in the interview also revealed that OnePlus 3 and 3T will get the first Face Unlock feature first time introduced in OnePlus 5T.
There is no reason to withhold features that can be implemented easily," said Pei, as summarized geekandtech.com from Cnet , Friday (12/1/2018). Previously, at the end of December and had circulated leaked list of smartphones that will use Snapdragon 845 in 2018.
In addition to OnePlus 6, the names mentioned include Galaxy S9 and Galaxy S9 Plus, Xiaomi Mi 7 and Mi Mix 3, HTC U12, ZTE Nubia Z18, Sony Xperia XZ Pro-A, Galaxy Note 9, LG G7 and V30 Google Pixel 3 and Pixel 3 XL.