Samsung officially unveil the event Galaxy Unpacked 2018, which became the launch of the latest gadgets this year, one of which is the Galaxy Note 9. The plan, Galaxy Note 9 will be held on August 9, 2018. The Galaxy Note 9 launch giant by the South Korean vendor was announced via a 22-second video that was uploaded to their official YouTube account.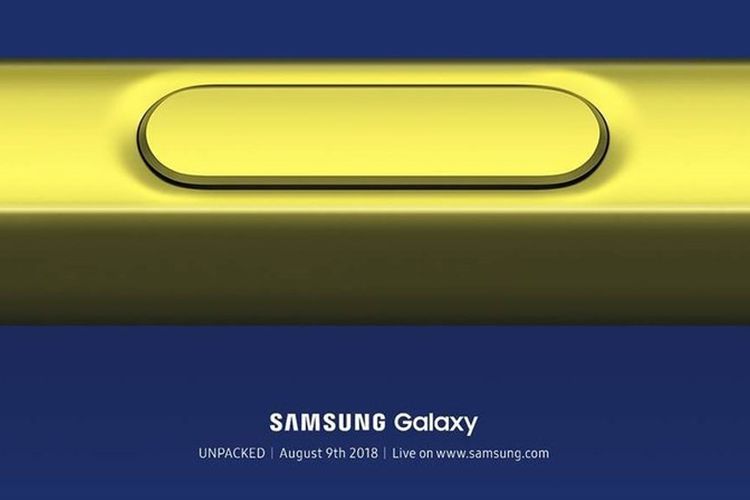 The video in question is also part of the invitation to attend the launch event. Actually, the contents of this video is not explicit mention of the existence of Galaxy Note 9. Samsung just display a detailed picture of a S-Pen (digital pen) yellow, then closed it with the words "Samsung Galaxy Unpacked, August 9th, 2018".
The yellow color on the S-Pen can also be a marker that Samsung will release the Galaxy Note 9 with the color. As reported by geekandtech from, Thursday (28/06/2018), currently not yet known specifications that must be pinned on the Galaxy Note 9.
https://www.youtube.com/watch?v=pSaE5LbAHKo
But most likely the specification updates will be similar to those installed on the Galaxy S9 and S9 Plus. The rumors circulated that Samsung will focus on improving camera technology. While the overall design of the smartphone will not be much changed.
Samsung users can also expect surprises on this handheld device. Especially considering Samsung often use the Note series as a new feature experiment container. For example, it could be Samsung will first pinned the fingerprint scanner feature behind the Galaxy Note 9 screen, before installing it on the Galaxy S10 is sliding next year.