Storage media Solid State Disk based flash memory offers high speed, but usually has a relatively small capacity. Not so with this new product introduced by Samsung.
Samsung products named PM1643 has a 2.5-inch form factor like other SSDs. Its largest capacity in the world, reaching a range of 30.72 terabytes (TB) or 30,720 gigabytes.
Read also: SPACEX LAUNCHES 12,000 INTERNET SPREAD SATELLITES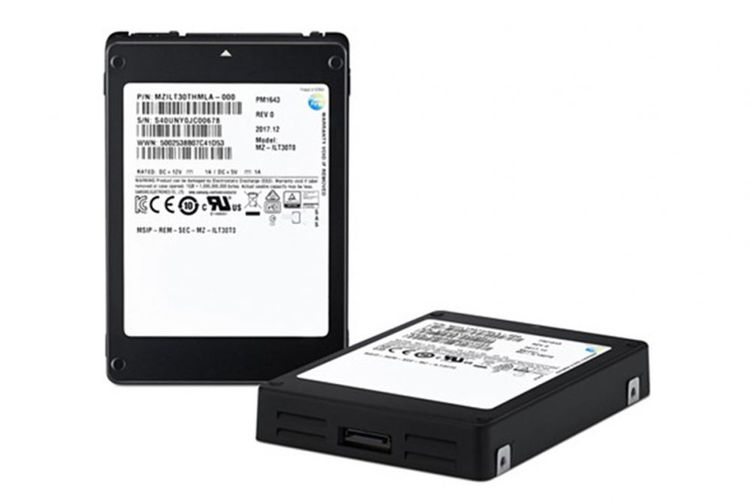 In an announcement, Samsung said that the PM1643 SSD can accommodate 5,700 HD movies, assuming each movie file is 5 GB.
The capacity of the SSD is only two times higher than the previous Samsung SSD of 15.36 TB announced in March 2016.
But the PM1643 SSD is not really intended for home users, but the enterprise. Interface also uses Serial Attached SCSI (ASA)
The sequential read speed and write speeds of each claimed to reach 2,100 MB per second and 1,700 MB per second, or about three times higher than the average SSD for desktop, the Samsung 850 Evo series.
As summarized by Infocommworld.com from The Verge, Wednesday (21/2/2018), to realize the capacity of SSD of that size, Samsung uses 32 packages of flash memory type NAND 1 TB each consisting of 16 layers V-NAND 512 GB chip.
Samsung this week just announced the start of production of PM1643 SSD. The marketing schedule or price is still unknown.