Redmi Camera Note 5 AI Dual Camera has the ability to pointed user nose. Of course the abrupt nose was only visible in the photo shots Redmi Note 5. Not only that, the smartphone can also make the face of the object more gaunt, enlarge the eyes, smooth the skin, remove acne, and give lip color.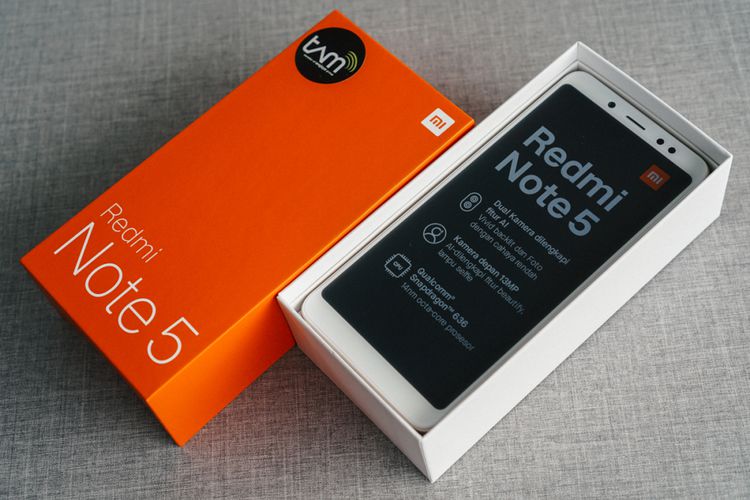 How did the first Xiaomi smartphone that uses Snapdragon 636 can make users more beautiful? According to Country Manager of Xiaomi Indonesia Steven Shi, Redmi Note 5 camera pinned artificial intelligence technology (AI) that makes it can improve the object images to look more beautiful.
Even he said with this technology, the object will be photographed looks like using professional makeup . "This phone has a Beautify 4.0 with artificial intelligence technology with this lens technology can capture details and smooth the face even to the pores," said Steven in the launch of Redmi Note 5 AI Dual Camera in Jakarta.
He said, this phone also has the ability to deep learning so as to "learn" and identify objects with more accurate. For example, when users want to use the bokeh effects on the camera, AI technology allows the lens to distinguish and separate between objects with background.
From here the ability of "bokeh" is obtained by making the background becomes more opaque both when users use the front and rear cameras. "This phone can also detect the edge of the image more accurately with semantic segmentation.This can show the effects of bokeh," said Steven.
Although only equipped with a camera on the front, Redmi Note 5 can still produce a bokeh effect on the choice of Portrait Mode. The reason AI help isolate the object image from the background. Xiaomi Redmi Note 5 AI actually does have the ability of a qualified lens for photography.
Aperture lens is quite large ie f / 1.9 for the main camera which resolution 12 megapixel. This lens can capture more light, and produce a bokeh effect. This phone itself can be ordered starting on 25 April via the site of e-commerce Lazada.