Leaked duo middle Samsung Galaxy A6 and A6 + phone, more and more outstanding. Most recently, leaked digital engineering leaked from both the middle board smartphone on the internet. Both are said to be both run with Andorid 8.0 Oreo operating system, and carrying infinity display with 18: 9 aspect ratio which will eventually eliminate the physical button at the bottom.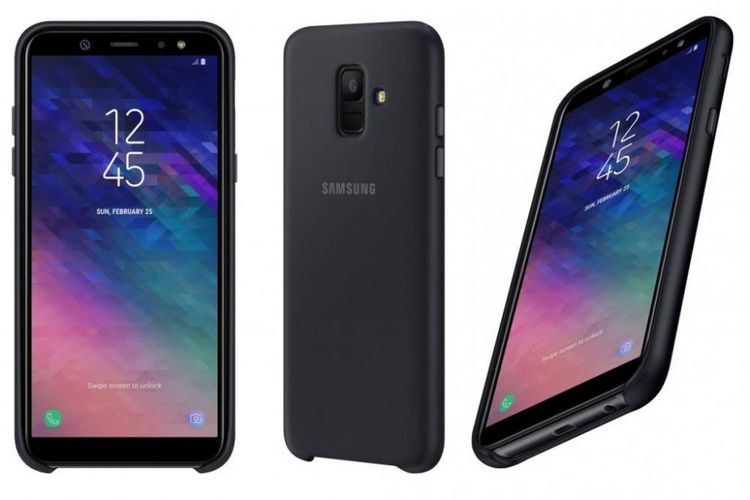 For Galaxy A6, Samsung is said to be buried lower processor, the Exynos 7870, while for Galaxy A6 + will be equipped with Qualcomm Snapdragon 625. RAM capacity and internal storage will be different. Galaxy A6 will likely be equipped with 3 GB of RAM and 32 GB of internal storage media, and for Galaxy A6 + will have a larger capacity, ie 4 GB of RAM and 64 GB storage.
The difference is striking both on the set-up camera module in the rear body. The reason, Galaxy A6 Plus, will carry dual-camera, although there is no camera configuration information that will be pinned. While Galaxy A6 will only rely on single-camera .
From the rendering of the burst image, the fingerprint scanner is arranged under the camera module. Both A series will also be equipped with 3.5 millimeter audio jack jack. Summarized geekandtech from Phone Arena, Galaxy duo A6 will slide in the European market in May.
Reportedly, Samsung will make the Galaxy A6 line to replace the line of Galaxy J8 and J8 Plus in some markets. Until now, Samsung has not confirmed the official price for the official line of Galaxy A6 and A6 Plus.