The end of February, MediaTek announced the System-on-Chip (SoC) Helio P60 which relies on artificial intelligence (AI) technology. Now comes the news that the middle board chip will be present in one of the upcoming smartphone models from Oppo, the Oppo R15.
Read also: NOKIA IS MOST DISCUSSED AT MWC 2018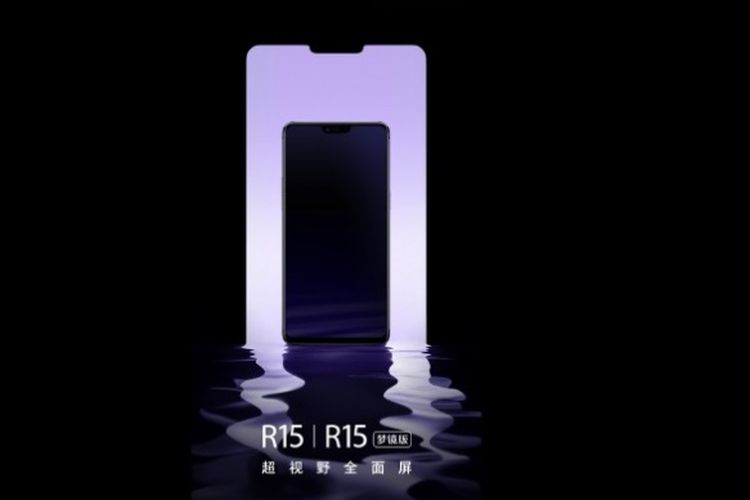 The existence of Oppo R15 is known through a series of teaser and video images circulated by Oppo in China. There are two different models on display, namely Oppo R15 and Oppo R15 Plus. Not yet known what is the difference between the two.
What is clear is that Oppo is likely to mimic the iPhone's "bezel less" design on the R15 and R15 Plus, complete with "bangs" (notch) at the top of the screen containing front camera and earpiece. Design "bangs" iPhone X lately is crowded traced by the manufacturer of Android devices.
In addition to Oppo, Asus also apply it in ZenFone 5. Even LG and Huawei reportedly will also be pinned "bangs" on their flagship phone. As summarized geekandtech.com from GSM Arena, Monday (5/3/2018), smartphone duo Oppo R15 allegedly will apply 3D sensor technology in the "bangs" is.
This sensor will be used for face recognition technology and emoji animation like iPhone X. The MediaTek Helio P60 chip itself relies on an eight-core CPU consisting of four 2GHz ARM Cortex-A73 CPU cores and four 2GHz ARM Cortex-A53 CPU cores.
MediaTek promises a performance jump up to 70 percent compared to previous Helio P30, in addition to more efficient power consumption. In addition to more rushed performance, the flagship feature of Helio P60 is an artificial intelligence processing platform called NeuroPilot, along with a special processor (AI processing unit, APU), to help handle those needs.
However, Oppo R15 is not necessarily really going to use Helio P60, considering this chip is also newly introduced. Previously, Oppo R15 was rumored to be using a 700 or 600 series Snapdragon chips.