Since the comeback under the umbrella of HMD Global, Nokia raced hard to catch up. The phone brand that was once glorious in the early 2000s was able to reap a share of one percent in the global smartphone market within a year.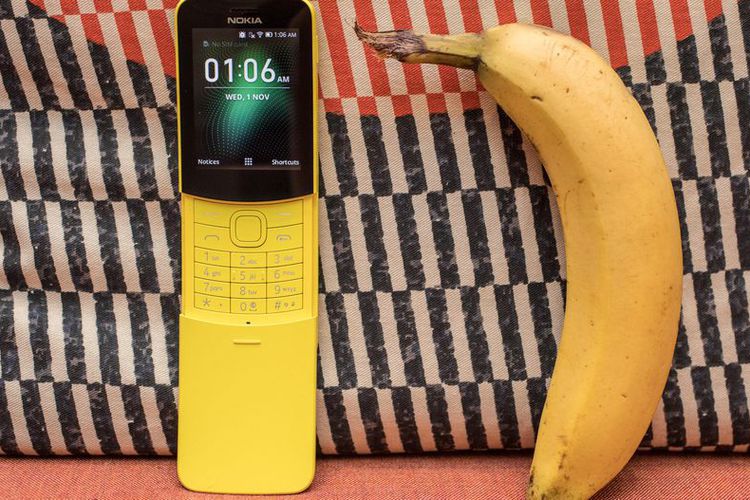 Nokia's prestige continues to increase thanks to past nostalgia and productivity of product release. Recently, at the Mobile World Congress 2018, Barcelona, ​​Spain, Nokia became the most-named brand on Twitter for four days of the 2018 MWC series.
At the annual event, Nokia introduced five smartphones, namely Nokia 1, Nokia 6, Nokia 7 Plus, Nokia 8 Sirocco, and Nokia 8110. The most interesting phone is Nokia "Banana" 8110 which comes back with 4G internet support. Nokia even beat Samsung in terms of brand exposure. This is revealed by Twitter, based on the survey results firm BrandWatch.
No less than 44,300 mention compiled Nokia (@Nokia) via Twitter along MWC 2018. As for Samsung (@Samsung) managed to occupy second position with 30,700 mention . Underneath it in sequence is Huawei (@Huawei), Google (@Google), and Sony (@Sony).
Each of them sequentially collect 24.100, 14,100 and 10,100 chirp. Despite the loss of brand exposure , but the Samsung Galaxy S9 product became the most talked about on Twitter during MWC 2018, as summarized geekandtech.com from Twitter Moments, Monday (5/3/2018).
No mention how much chat about the latest Galaxy. What is clear, there are six products that became a byword for four days. In addition to Galaxy S9 in the first position, there is Nokia 8110 in second position, Android Oreo Go in third position, Nokia 6 in fourth position, Nokia 7 Plus in fifth position, and Nokia 8 Sirocco in sixth position.