A media of technological innovation labeling the iPhone X as one of the biggest and worst failed products throughout 2017. The features offered by iPhone X are considered not necessarily by current users, rather than fixing the weakness of previous iPhone products.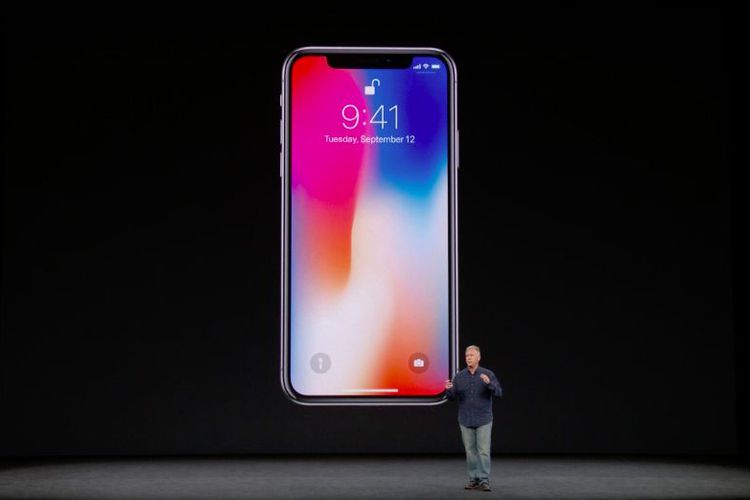 Problems that older legacy iPhone fans complain about, such as wasteful battery usage, old battery that affects phone performance, or material that is not so durable can not be overcome Apple .
"The iPhone X is a symbol of malfunction – it has a feature that no one asks for – its large screen makes it impossible to use with one hand, and drains many pixels in every corner, down to the notch (notch on the top screen)", wrote Fastcodesign as summarized geekandtech,Thursday (11/1/2018).
They have also criticized some of the iPhone X feature changes from the previous generation that are not so necessary.
"Face ID is a nightmare for UX ( user experience ) by deleting the homebutton that supports UI (interface display) .But Apple's marketing managed to polish this unnecessary feature as a 'future phone'", he added.
Although it does not show survey data or opinions from users, some posts from different articles are drawn to support claims that iPhone X is one of the failed products of 2017.
A11 Bionic processor is rated the same
Apple once mentioned if the new iPhone X processor, A11 Bionic has a 'nervous system' up to 600 millions operations per second, and 70 percent faster than the previous series, A10 Fusion.
The sophistication is made to accommodate artificial intelligence that handles machine learning and helps Face ID sensors to get to know the face of the owner, while wearing glasses or growing a beard. In fact, the claimed A11 Bionic chip faster is not necessarily able to move the application faster 70 percent.
Face ID is useless
In addition to calling Face ID a UX nightmare in the UI with the loss of the home button , the emergence of Face ID is also considered useless, as it does not fix the problem in Touch ID like security level.
Apple itself claims if the Face ID as well as the Touch ID that can be broken. Without having to be replaced with Face ID, the claimed Touch ID still works fine.
Large, hard-to-use screens with one hand
Not all users are comfortable with a 5.8 inch OLED display. Some people feel the large screen is not practical to use with one hand.
Beyond the above opinion, Apple has reaped profits from the sale of iPhone X. Evidenced from the ludesnya products in the order ( pre-order) in 55 countries in a short time. It does not sound like a failure.
Sure some people have problems with certain features in iPhone X like Face ID. But note, when Touch ID introduced 2013 ago, the problems that were complained did not lose much.