Instagram allows users to send messages and pictures to one another, and you even have the option to make Insta Story that you can choose to share specifically with certain people. Instagram is now bringing new feature updates that make sharing between users more interactive, where this new feature lets users edit photos sent to them by their friends.
Read also: XIAOMI UPLOAD FIRST POSTTER REDMI NOTE 5, COMING SOON IN THE NEAR FUTURE?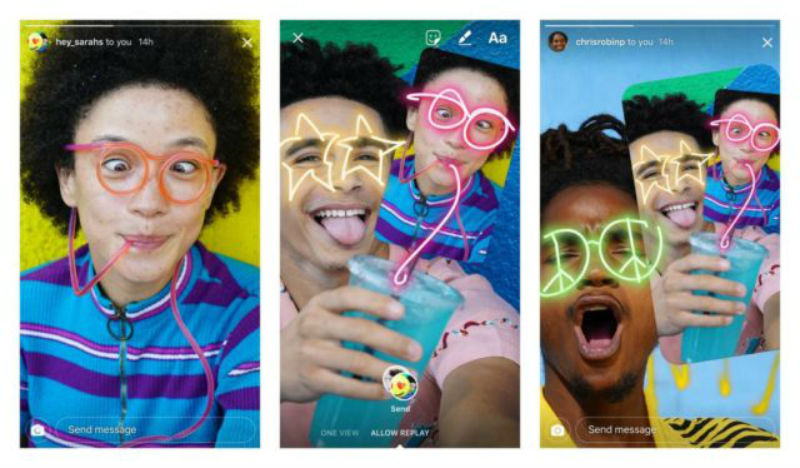 As quoted from Instagram announcement, "When viewing a photo message from a friend, tap the camera icon at the bottom and get a reply. Your reply can include stickers of what you reply to. Move and resize it, and add your own twist with stickers, text and images. You can remix the photo back and forth for a pleasant visual of your conversation. " Not only that, in the latest update Instagram also brings changes, where users can now control reruns, where there are two options in this feature.
If you prefer, you can select multiple messages that have one replay (One Replay) or (Allow Replay) that allows friends to continue to play back when available. According to Instagram, "Photos and videos sent with" Allow Replay "will play back automatically (loops) and your friends can press and hold to pause." This change is part of Instagram 24 and should be available for both the largest mobile platforms, Android and iOS. Make sure you have installed the latest Instagram app updates both on the Play Store for Android and the iTunes App Store for iOS devices.