The new 5G network will begin to be held as soon as possible at the beginning of next year, but Motorola seems to have anticipated the presence of fifth generation cellular technology through its newest mobile phone product, Moto Z3.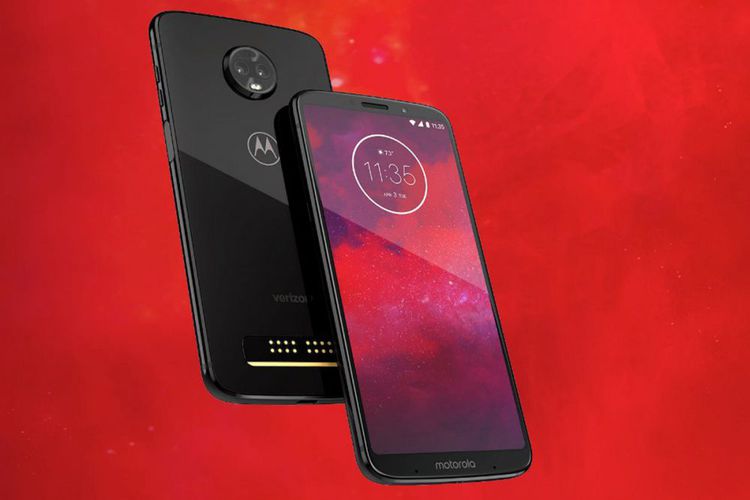 Officially announced this week, the Moto Z3 is the latest model of the Motorola Z- class high-end mobile series. The Z3 motto is promised to be able to connect to the Verizon cellular operator's 5G network in the US via the Moto Mods accessory that will be released later.
Moto Mods is a modular accessory line for Motorola Moto Z, Z Play, and Z Force phones attached with magnets and a number of special connectors on the back of the device. The 5G network promises a much higher transfer rate compared to the current 4G LTE. 5G bandwidth can reach a range of 5 Gbps or more. Verizon is poised to roll out a 5G network in a city in the United States.
However, it is still unclear when Verizon's 5G network will be officially available. Likewise, the schedule for the presence of Moto Mods 5G for Moto Z3 which is still not announced. As quoted from Cnet, Friday (03/08/2018), Motorola Moto Z3 itself is a phone price 480 US which will go on sale on August 16.
This smartphone runway is powered by Snapdragon 835 chip, 4 GB RAM, 64 GB storage media with micro-SD support up to 2 TB, 3,000 mAh battery, dual camera on the back with 12 megapixel resolution, 8 megapixel front camera and Android 8.1 Oreo operating system.
Motorola Moto Z screen is 6 inches in size and uses AMOLED panels with a resolution of 2,160 x 1,080 pixels (18: 9 aspect ratio). There is also an anti-scratch glass coating Gorilla Glass 3 to protect the screen.