Just introduced the Galaxy Note 9 some time ago, Samsung's next flagship phone leaked has been circulating in cyberspace. This time the news came that the Galaxy S10 called the camera would be similar to the Huawei P20 Pro.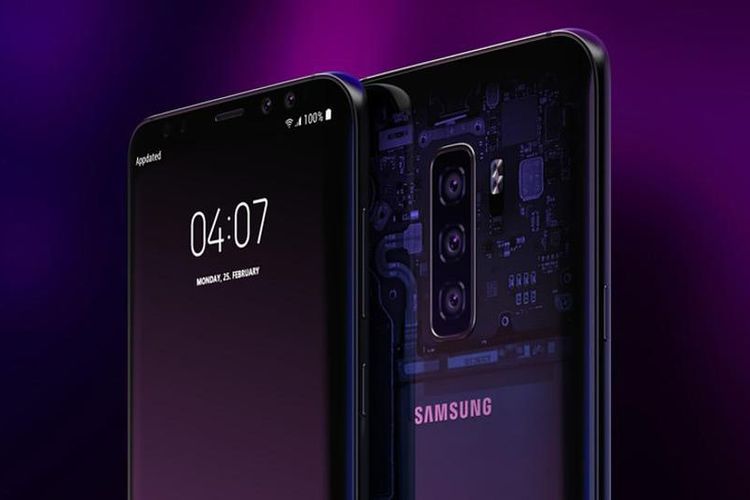 This information was revealed from a report published by an agency in South Korea. The report said there would be two Samsung phones equipped with three cameras on the back. One such device is strongly suspected of being the Galaxy S10 Plus which will be released next year.
If this news is true, then the Galaxy S10 Plus will be similar to the Huawei P20 Pro which also has three lenses for the main camera. The difference is, the size of the Galaxy S10 Plus lens is smaller than the P20 Pro.
If Huawei's flagship carries a 40 megapixel camera, 20 megapixels and 8 megapixels on the back, the Galaxy S10 Plus will only have a 16 megapixel lens, 13 megapixels and 12 megapixels. These three lenses will reportedly have different abilities.
The 16 megapixel lens becomes a regular camera, the 13 megapixel lens becomes a telephoto lens and 12 megapixels for wide angle. It is likely that most of the flagship that will be released in 2019 will have a configuration of three rear cameras, as quoted from GSM Arena, Wednesday (08/15/2018).
This is predicted by analysts who say 10 percent of the flagship launched in 2019 will resemble the P20 Pro. But Samsung itself has not provided information regarding this matter. The Galaxy S10 itself is reported to be released in early 2019. It is likely to be introduced in the upcoming MWC event in Barcelona.