iPhone X currently has only two color choices, namely silver and gray. Soon iPhone X will be able to new color. Apple is rumored to be producing iPhone X with a new color variant. This rumor emerged from Ben Geskin's Twitter account that shows a red gold iPhone blush (blush gold).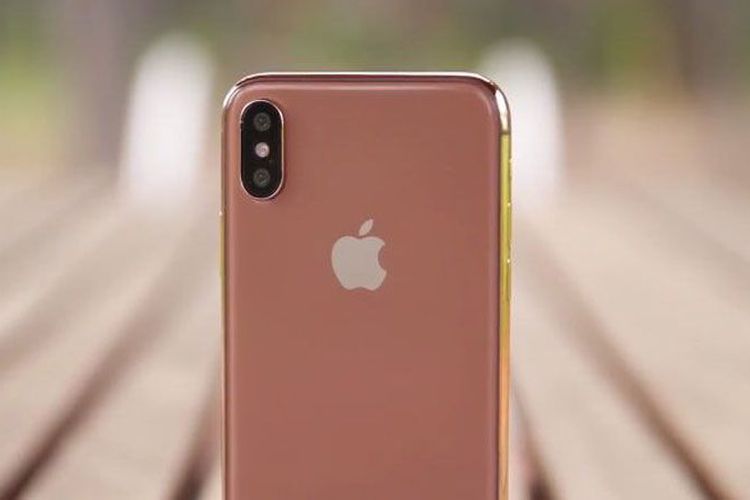 When viewed from a vertical dual camera position, it is certain that the image is iPhone X. In this chirp Geskin also shows a gold-card SIM card slot and write down the production code D21A.
Reporting by geekandtech.com from Apple Insider, Wednesday (21/3/2018), Ben Geskin is known as a person who gave leaks about Apple with accurate. In 2017 and then this account released a variety of images of the iPhone X when before it was launched.
Although not clear, if you look from last year's Apple also produces a red iPhone as an additional color for the latest iPhone series. So did not rule out this rumor is true. Although if later this rumor is true, it is still unclear when Apple will release the iPhone X with this color to the market. Apple itself released a special color in the year 2017 and then in March.
Various leaks about the iPhone X is already widely circulated on the internet. Previously there were rumors circulating that Apple will release three new iPhone this year. The three new iPhone is an iPhone with 6.5-inch screen or called iPhone X Plus, second generation iPhone X, and iPhone X version "cheap".