Although Google Glass had failed and ended hiatus in 2015, in fact the trend of smart glasses is still ogled other technology companies. In addition to Epson and Snapchat, Intel was talkative to make smart glasses are introduced with the name Vaunt.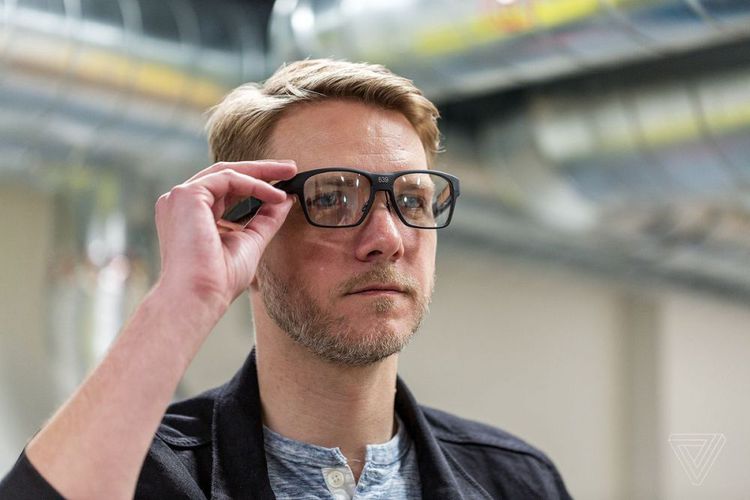 Intel smart glasses look more normal like ordinary glasses than Google Glass Enterprise Edition which re-released Google late 2017 ago. The design is more fashionable and does not look strange if worn everyday.
If Google Glass comes with a camera that is quite striking in the front, microphone, and frames are elongated, it Vaunt not equipped with these features.
Read also: SMARTPHONE WITH DIAMOND SCREEN PROMISED COMING NEXT YEAR
More rudimentary, to replace the screen, the Vaunt prototype is only equipped with vertical-cavity surface-emitting lasers (VCSEL) which is the lowest-grade laser with a weak capability that is claimed to be safe for the retina.
VSCEL will project a head-up display (HUD) in the form of a holographic reflector that falls right on the normal line of sight, directly in the user's retina of the eye.
Vaunt will be inserted Bluetooth feature to connect with iPhone and Android smartphone . There is also a compass feature, accelerometer sensor, and a processor embedded in smart glasses.
Vaunt can also display phone call notifications and other types of notifications. Intel ensures there will be no vibrations or disturbing signs when a notification appears.
Instead of providing vibrations, as summarized KompasTekno from Fortune , Wednesday (7/2/2018), the notifications are displayed directly visually, but can only be seen if the user glances at the notification in question.
According to Intel, the notification will not be missed because the human eye is very rarely in a static position, but often glance in all directions.
Intel plans to open an early access program for developers to embed new applications and technologies that will be embedded in the Vaunt smart eyewear. There is no certainty when Vaunt is still a prototype will be ready for public use as a fashionable wearable device .