Some time ago broke the news that Huawei will launch the smartphone first with 512GB of storage media. Apparently this news proved true, the device is certainly Huawei Porsche Design Mate RS (Race Sport).
Read also: USE HELIO P60, WHAT IS THE OPPO F7 BENCHMARK SCORE?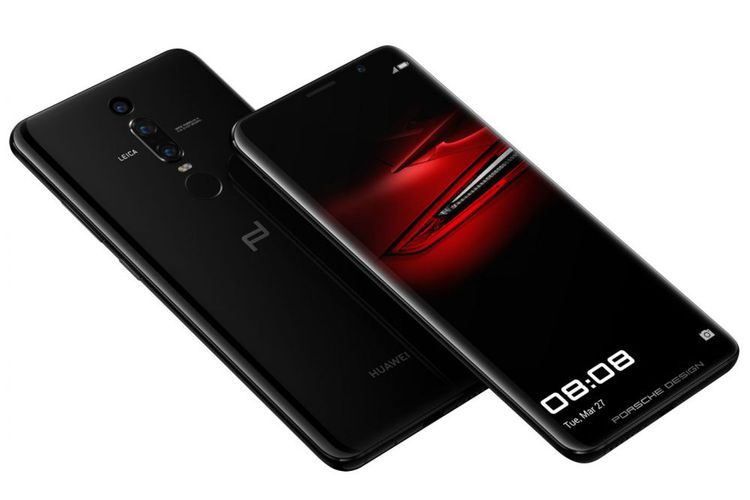 Huawei Mate RS Porsche Design was introduced some time ago along with P20 and P20 Pro in Paris, France, Tuesday (27/3/2018) local time. Huawei is working with luxury goods design firm which is a subsidiary of Porsche car manufacturer to adopt a more elegant design.
This smartphone is actually included in the ranks of the P20 family but coupled with adistinctive Porsche-style sporty touch with curves and dark colors. Specifications Huawei Mate RS Porsche Design was similar to Huawei P20 Pro but with a number of improvements.
As on the screen that adopts a 6.1-inch OLED screen with a resolution of 2880 x 1440, higher than the P20 Pro display that has a resolution of 1080 x 2240. There are also two fingerprint scanners located on the back and the front is integrated with the screen.
Reported Infocommworld from ArsTechnica, Sunday (01/4/2018), Huawei Mate powered RS Porsche Design System-on-Chip (SoC) Kirin 970, with the eight core CPU ( octa-core ) consisting of four Cortex A73 CPU 2.36 GHz and 4 CPU Cortex A53 1.8 GHz. The camera sector is similar.
Huawei Mate RS Porsche Design relies on major camera configurations like the Huawei P20 Pro. On its back are three camera lenses each with 40 megapixel resolution (f / 1.8 lens), 20 megapixels (monochrome, f / 1.6 lens) and 8 megapixel ( telephoto , f / 2.4 lens).
Meanwhile, the front camera resolution 24MP. Huawei Mate RS Porsche Design comes with two color options, namely black and red, and consists of two variants. The first version with 256GB of storage media sells for $ 2,102. The second version with 512GB storage media priced at 2598 US dollars
The plan Huawei Mate RS Porsche Design will go on sale in Hong Kong, Macao, and China on 12 April. European countries will follow later. No news whether this phone will be marketed in Indonesia or not. Previously Huawei has ensured that members of the P20 family that will be sold officially in the country is Huawei P20 Pro.