With the development of increasingly sophisticated technology to make mobile device components more powerful. Not only the display quality is getting awesome, chipset performance is now also more powerful. Although the company is trying hard to make power-efficient hardware components, but on the other hand the company is also struggling to make lithium batteries to provide enough battery life, especially on flagship devices.
Read also: SAMSUNG WILL LAUNCH SMART SPEAKER IN FIRST QUARTER 2018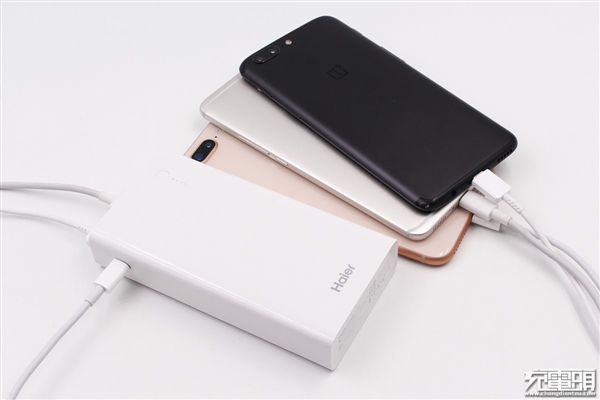 To support mobile activity, some users rely on power banks to charge their devices, especially when away from sockets. As one of the manufacturers of electronic devices, Haier recently announced a new product in the form of an innovative power bank. This power bank has a container for the cord, so you do not have to carry it separately.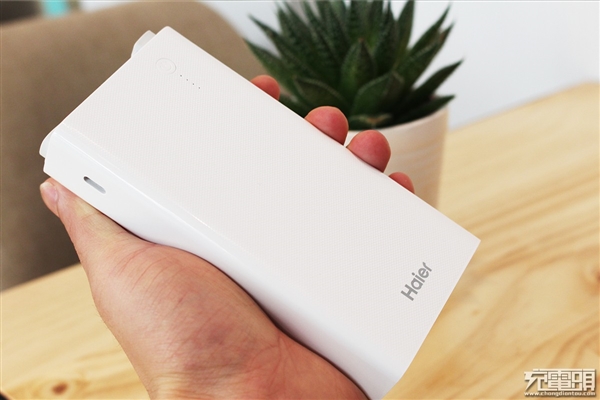 Battery capacity on the Haier power bank is fairly standard, not small and not also the largest. But the 20,000mAh capacity for a power bank seems to be enough to meet your needs when traveling, especially the power bank has 18W power input / output. This power bank has a microUSB input port, USB Type-C bi-directional (this is the input and output port) and two USB Type-A output ports.
The thing that makes this power bank unique is the support of fast two-way charging technology, where you can charge the power bank with fast charging technology as well as it can charge your gadgets quickly. Power bank is compatible with several fast charging technologies including Apple 2.4A, USB DCP, Qualcomm Quick Charge 3.0 and 2.0, Samsung Adaptive Fast Charging and Huawei FCP. Unfortunately, there is currently no info about the price and availability of Haier's latest power bank is.