After releasing YouTube Go, Assistant Go, and Gboard Go, Google finally introduced Gmail Go. As always, the "Go" append to tag Google apps in the memory-friendly versions and internet data. Not only that, Gmail Go also claimed free of spam.
Read also: APPLE IS RUMORED TO BE COMBINING IOS AND MAC APPS IN THE UPCOMING 2018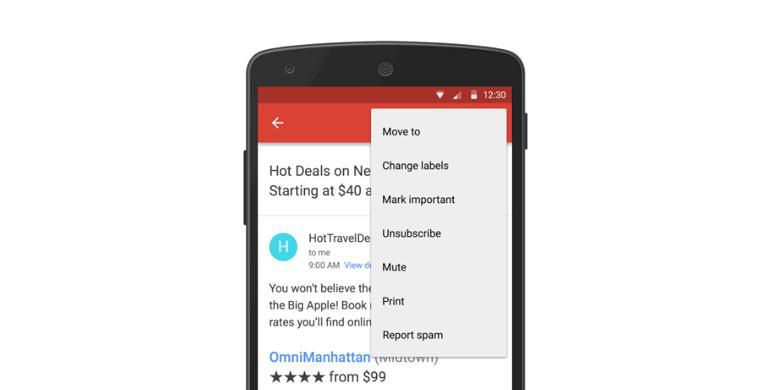 "The Gmail you love, is now lighter and stays just as fast," reads the app's description on the Google Play Store, as compiled by geekandtech.com, Thursday (15/2/2018).
Gmail Go size itself is flexible, tailoring to different devices. The obvious is , the "Go" version of Google applications is usually less than 1GB.
Although claimed to be frugal and performance as fierce, of course there are some luxuries in regular Gmail applications that are not listed on Gmail Go. The obvious is , the basic features of the essence of Gmail can still be enjoyed.

Gmail Go can what?
First, the smarter inbox. You will be focused on seeing incoming messages from friends and family first. Inbox for social and promotions will be specifically categorized so that you can see when you have time.
Second, free from spam . To keep messages going to Gmail Go is important only, spam can not run rampant. Gmail Go system will block spam before entering the inbox.
Third, 15 GB of free storage. You do not have to worry about choosing which messages to delete. Gmail Go provides a free storage capacity that adequately sustains text messages in large quantities.
Fourth, support multiple accounts. You can add multiple accounts at once, both Gmail and non-Gmail addresses such as Outlook, Yahoo Mail, or IMAP.
Gmail Go was released gradually in some countries and some Android devices. If you have not found it in the Google Play Store on your phone, it means you have to wait for your turn. Google promises Gmail Go will be available to everyone in the next few weeks.