Recently Google has launched a new app called Google Go, which is a simplified version of the Google Search app designed especially for Android Go Edition devices. The app is currently only released in India and Indonesia only.
Read also: WATCH THE UNDERCLASS SMARTPHONE, GOOGLE BRINGS ANDROID GO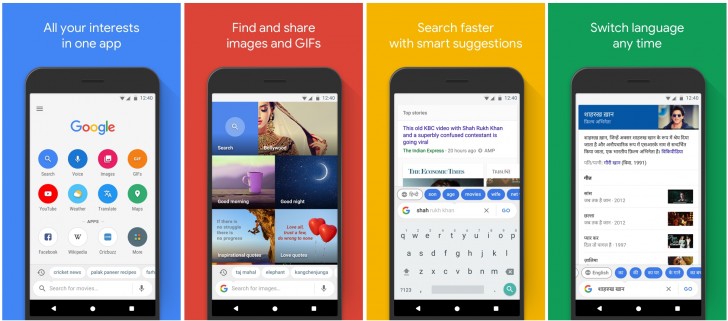 Because it's specifically designed for Android Go Edition devices, the main advantage of Google is to make searching for users with slow internet connections. This app is capable of doing things like opening apps showing options for searching, doing voice searching, looking for images, looking for GIFs, videos, translations and more.
You can also place shortcuts or shortcuts for your favorite services here and you can choose from a large list. This app is also designed to search for two languages ​​at once and with one tap you can exchange search results between the two languages.
The Google Go app is available today as a preview on the Google Play Store in India and Indonesia, and Google Go is tailor-made for the millions of people in the country who are just exploring the online world for the first time. This app is also very light, measuring only 5MB for download and more efficient data search results by 40%. For those of you who want to try this light app, can download it through Google Play Store.