Since its release last March 28, 2017, Facebook has never revealed the Facebook Stories . Just 14 months later, exactly in May 2018, Facebook finally want to disclose the number of Facebook Stories claimed to reach 150 million active users daily.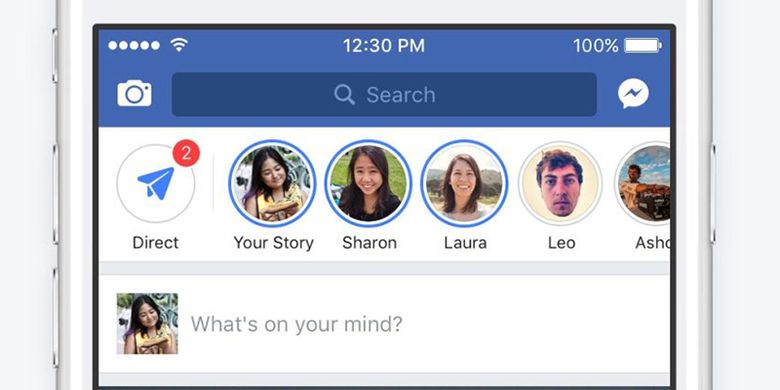 Although only half of Instagram Stories users reached 300 million users, Facebook began to grab the opportunity to monetize Facebook Stories. This week, the social networking company started advertising trials on Facebook Stories in the US, Mexico and Brazil.
"The ads in Stories add a lot of business value to Instagram, and we sure can do the same with Facebook", says Facebook Product Manager Zoheb Hajiyani. Displayed ads in the form of videos duration of five to 15 seconds that can be passed by the user.
In the meantime there is no button to visit advertiser pages, but Facebook is likely to add those features in the next few months. Advertisers can expand their ads from Instagram Stories to Facebook Stories. Facebook will reformat the ads in News Feeds with colors that are subordinate to the restrictions and text at the bottom.
Facebook will also add a matrix feature to measure how many people are interested in advertising on Facebook Stories. This new monetization scheme is required as a new advertising platform for Facebook. Previously, Chief Product Officer Chris Cox Facebook had predicted that next year users will share more via Stories, rather than posting News Feed on Facebook.
In addition to Facebook Stories and Instagram Stories, Facebook also describes the number of WhatsApp Status users who function similar-like Stories. As compiled from Tech Crunch, the number of WhatsApp Status users exceeded 450 million daily, the most among the other "siblings".
By comparison, Snapchat who pioneered Stories style posts only had 191 million daily users until May 2018.