Carrying high specifications with low prices, cellphones belonging to sub-brand Xiaomi, Pocophone F1 believe in entering the Indonesian market. Unfortunately the debut of the "flagship killer" did not go smoothly. Pocophone F1 which is sold through Erafone retail stores is problematic.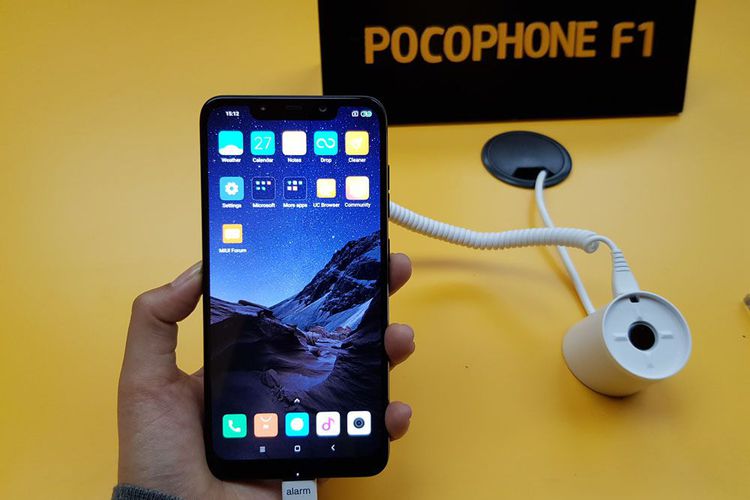 A buyer, namely Instagram account holder @ k2gadgets, even exchanges three Pocophone F1 units for the same problem, namely the camera. Nevertheless, Erajaya as the retail rights holder said it would not stop the marketing process of Pocopohone F1.
According to Djatmiko Wardoyo, Marketing and Communications Director of Erajaya Group, they assess Pocophone F1 is a high-quality product with high specifications. "In connection with the decline in several media articles that Erajaya will stop selling Pocophone F1 smartphones through erafone outlets , we herewith convey that the information is completely untrue," Djatmiko said through her official statement Thursday (08/30/2018) night.
"In response to the news, we affirm that Erajaya continues to market the Pocophone F1 smartphone, either through erafone retail networks or Authorized Mi Store, as well as through Erajaya's business partner sales network," he continued.
Previously, it was reported that Erafone retail stores would temporarily suspend the sale of Pocophone F1. Because this phone is reported to have problems in the camera. Kumar said this was the Instagram @ k2gadgets account admin, who exchanged three Pocophone F1 units at Erafone retail stores because of problems with the camera.
When opening the Pocophone F1 camera application, a notification appears that the camera cannot be accessed. Kumar swapped the unit three times and all had similar problems. As a result, he asked for money purchase returned ( refund ).
The same problem was experienced by us when trying the Indonesian retail Pocophone F1 unit. Several times opening the camera, a notification appears that the camera cannot be accessed. But not all Pocophone F1 phones sold in Indonesia are problematic. There are a number of buyers who say that the cellphone they get has no problems at all.