Xiaomi officially launched Redmi Note 5 AI Dual Camera to Indonesia. Although not accompanied by frills "Pro", this phone is an upgrade version of Redmi Note 5 Pro. This phone competes with rows of other Android phones that have been marketed in Indonesia, both in terms of hardware specifications, as well as features, such as artificial intelligence (AI) and fingerprint sensors.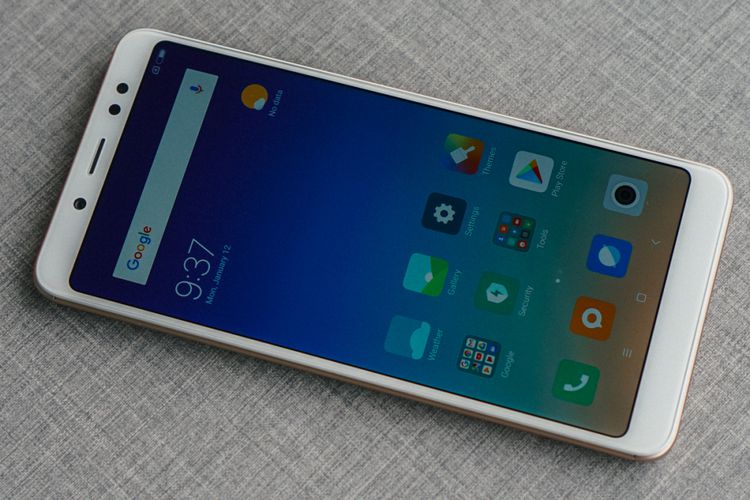 Even Country Manager of Xiaomi Indonesia, Steven Shi during the launch event, dared to compare Redmi Note 5 AI Dual Camera with several brands at once, such as Galaxy A8 , Oppo F7 , and Vivo V9 . Therefore, there is no harm if we try to compare the specifications and prices Redmi Note 5 AI Dual Camera is with some of the phones mentioned above, although the price range is different.
Keep in mind, the comparison of this specification is only on paper, hardware quality, support features, operating system and usage experience factors may vary. Not necessarily a high specification provides a maximum experience.
Chipset
Redmi Note 5 AI Dual Camera and Vivo V9 are equally powered by Qualcomm chipset as the main component. But Redmi Note 5 uses the latest chipset, the Snapdragon 636 series, unlike the Vivo V9 which still uses Snapdragon 626.
In contrast to Xiaomi and Vivo, Samsung buried its own chip, namely Exynos 7885 on Galaxy A8. This chip brings the CPU speed 2.2 GHz and 1.6 GHz. While Oppo prefer to use chips made by Mediatek, the Helio P60 in its F7 series.
RAM and storage
For RAM and storage, all phones are arguably have a large RAM and ROM. Xiaomi itself has several variants namely 3GB / 32Gb, 4GB / 64GB and 6GB / 64GB. Unfortunately the last RAM and ROM capacity mentioned not taken to Indonesia.
Galaxy A8 more minimal options. This device only provides 4 GB of RAM but with two options ROM (storage), which is 32 GB and 64 GB. Vivo V9 too, RAM and ROM only available option 4 GB / 64 GB. While Oppo gives greater storage capacity than other competitors.
Oppo F7 is available in 4 GB / 64 GB and 6 GB / 128 GB RAM / ROM options.
Camera
On the Camera side, Xiaomi and Vivo benefit from the dual camera on the back. On Redmi Note 5 AI, behind the camera consists of 12 megapixel and 5 megapixel camera that has artificial intelligence.
Vivo V9 has a rear camera with a larger resolution, which is 16 megapixels and 5 megapixels. While the Oppo F7 and Galaxy A8 only equipped with a rear camera of 16 megapixels only. Galaxy A8 actually carry the dual camera in front, which is 16 MP f / 1.9 lens and 8 MP lens f / 1.9.
Battery
These four phones also have batteries above average. But Galaxy A8 mobile phone with the capacity of the smallest battery than the other, which is 3,000 mAh. Vivo V9 is equipped with 3,260 mAh battery, Oppo F7 with 3,400mAh battery, and biggest capacity is Redmi Note 5 AI which reach 4000 mAh.
Specifications Redmi Note 5 AI Dual Camera is actually not much different from the version of "Pro" it. The only difference lies in the camera that is now equipped with artificial intelligence technology. Redmi Note 5 AI has f / 1.9 lens openings for its main camera which is 12 megapixel resolution. As a result, this lens can capture more light, and produce a bokeh effect.
Support features
Redmi Note 5 has artificial intelligence technology (AI) which claimed to be able to modify the image with a more accurate color and more beautiful results. Coupled with the Beautify 4.0 feature that makes selfie photos more stunning.
Similar features are also found in supporting phones. But compared to other phones here, Redmi Note 5 AI features Face Unlocked. Features to open the main screen by scanning the user's face.