Apple announced the arrival of its newest desktop operating system in the WWDC conference held in San Jose, USA, earlier this week. What are the features that brought this new OS named Mojave? Dark Mode According to rumors that had previously circulated, MacOS Mojave offers the option "dark mode", which is the interface with dark colors, opposite of the look of MacOS so far.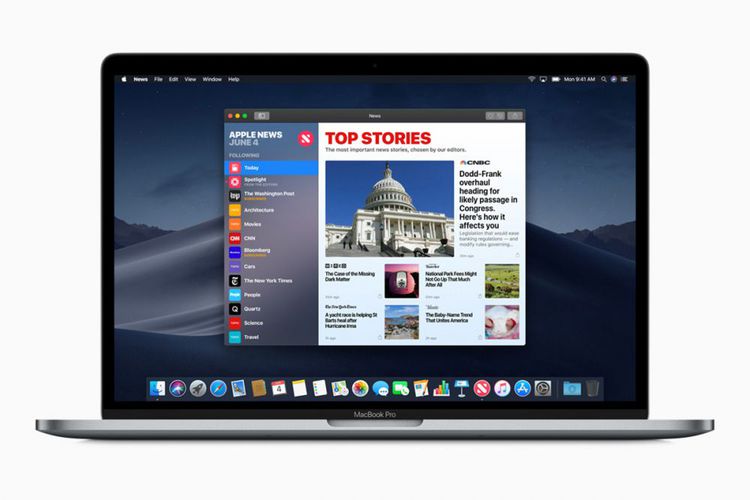 Dark-mode dark display on MacOS Mojave includes open windows, docks , even apps. Stacks There are also a number of other new features related to how Mojave MacOS works. On the desktop for example, there is a Stacks feature that automatically collects various files splattered into the same group by type.
Preview carousel
Then in the Finder, there is a scrolling preview display (carousel) to allow users to view image files. The sidebar next to the preview now displays metadata information, along with buttons to do simple things like rotating the image.
These buttons are contextual and can change depending on what the user is doing. When selecting multiple images at once for example, a button will appear to create a PDF file containing the images.
New screenshot
Screenshot features contrived and now presents a variety of tools for editing the image of outdoor catch. There is also Continuity Camera to run camera phone from desktop and Home control center for control center IoT devices.
As summarized from The Verge, Tuesday (5/6/2018), Apple plans to start a public beta session for Mojave MacOS trials around the middle of this year. The release itself will be done later towards the end of 2018.