The scandal of personal data theft of Facebook users seize the world's attention. No exception Apple CEO, Tim Cook. In an interview, Cook joked when asked what he would do if he was in the position of Facebook boss, Mark Zuckerberg.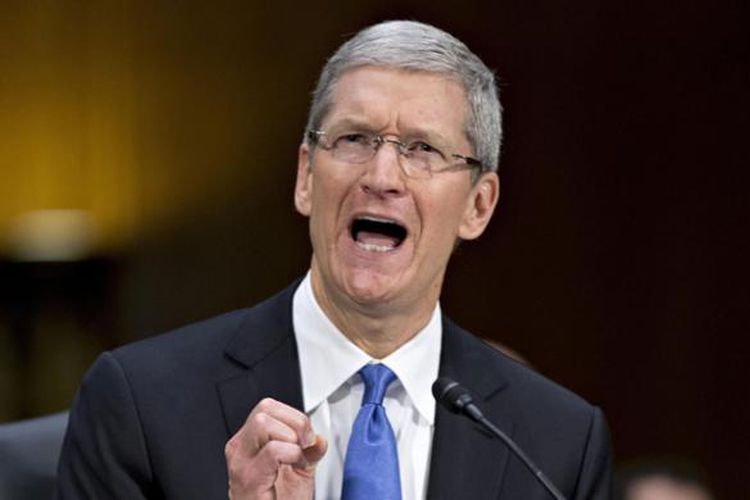 "I would not be in that situation, we could make a lot of money if consumers were treated as our product, but we chose not to do that," Cook said, referring to Facebook's revenue stream targeting users to be presented with ads.
Cook himself claimed to be afraid of ads that seemed to follow him on all sites while surfing the internet. "To me, it's scary when we see something (on the internet), all of a sudden it (ad) chases me on all the sites", his fury.
Reported by geekandtech from Phone Arena, the number one person at Apple continued that privacy is a human right. Cook also highlights how advertisements can access personal data of Internet users and monetize them to develop the dealer's coffers.
Not just for the rich The cross between Cook and Zuckerberg had occurred some time ago. Problem criticism of the monetization of Facebook users are thrown Cook, Zuckerberg responded by saying that Cook is only proficient in speaking.
Zuckerberg rate, Facebook can be used for free because the focus to connect people, when many people can not afford to spend to pay the tariff. He then drooled at Apple. The most rational business model – according to Zuckerberg – is to seek income from advertising.
"If you want to create a service that not only serves the rich, then you need something that everyone can use," Zuckerberg sneers. The Facebook boss dismissed accusations that his social media did not care about others.
Instead, he backed by saying that tech companies that charge a high fee like Apple are the ones who should be called less caring. "I think it's important for us not to get infected with Stockholm Syndrom, by letting companies charge you excessively, assuring you that they actually care about you.That sounds weird to me", added Zuckerberg.