The manufacturer of smartphones hampered component front camera, speaker phone, and proximity sensor in their continuous efforts to widen the screen cell phone that it almost borderless. Various solutions are tried, such as embedding components that must be present in the "bangs" aka notches that jutted into the inside of the screen (iPhone X, Essential Phone, Oppo F7), or move the camera to one side of the screen frame is thicker from the other three sides (Xiaomi Mi Mix).
Read also: APPLE BOSS APPARENTLY FEARED "FOLLOWED" ADVERTISING ON THE INTERNET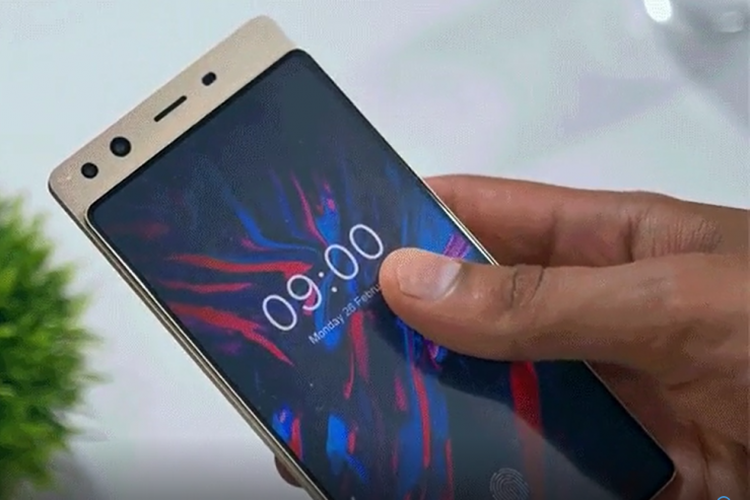 The Chinese manufacturer called Doogee has its own way. A prototype of their mobile phone called Mix 4 has a screen that almost completely covers the front with a ratio of 97 percent versus the body. How can? The secret is in the special slider mechanism applied by Doogee on Mix 4, similar to the old mobile phone like the Nokia "banana" 8110.
The difference, which is shifted on Mix 4 is not the keypad cover , but the screen. Screen size of 6.2 inches can be shifted up to hide the front camera components when not in use, resulting in an almost frameless appearance earlier.
As an illustration of the breadth of the Mix 4 screen, even the iPhone X even has a ratio of the screen to the body that is only 83 percent, while Essential Phone 85 percent. Unfortunately, Mix 4's sliding screen will come close the speaker phone components and proximity sensor so that the phone can not be used to call in a closed camera.
When you want to make a call or take a selfie , users need to shift the screen again so that again bring up the hidden components. Another shortcoming is the physical dimensions of mobile phones that become thicker because it needs to accommodate the slider mechanism.
Mix 4 has a thickness of 11 mm, more fat than other modern phones that usually have a thickness in the range of 7mm to 8mm. Information compiled from The Verge, mentioned that MIx 4 possibilities will also be equipped with under-display fingerprint scanner embedded directly on the screen.
This feature is first present on Vivo Apex which also has a special mechanism ( pop-up ) to hide the front camera. On the back of Mix 4 there is a pair of cameras. Still not much other information is known about this phone, considering it is still a prototype aka concept device. However, a reviewer on YouTube has been able to try it out.