The end of February, MediaTek announced a system-on-chip Helio P60 is equipped with processing technology of artificial intelligence (AI), named NeuroPilot. However, the chip manufacturer has not revealed, which smartphone vendors will use Helio P60.
Read also: CHINESE POLICE ARRESTED 7 FUGITIVES THANKS TO SURVEILLANCE GLASSES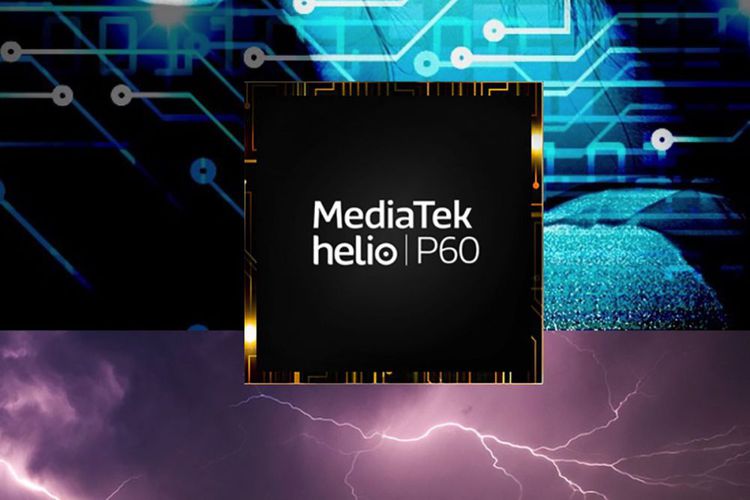 It was later rumored that Helio P60 would be used in a number of smartphone products made by three Chinese manufacturers, namely Xiaomi, Oppo, and Meizu. Oppo previously was predicted to participate using Helio P60 as the kitchen runway R15 mobile phone, in addition to Snapdaragon 660 chip for a particular variant of the phone.
Meanwhile, the specs E3 smartphone Meizu leaked later on the internet and shows the name Helio P60 in the heart of the device. The mobile phone powered Helio P60 from Xiaomi is still unknown. Meizu E3 allegedly will soon slide on March 21, while Oppo R15 will likely also be present in the near future.
Helio P60 itself is a chip with octa-core CPU made by Fabrication 12nm FinFET process by TSMC manufacturer. The SoC has two clusters each containing four Cortex-A73 2GHz high-speed CPU cores and four 2GHz Cortex-A53 CPU power saving CPUs.
Graphics processor (GPU) used is Mali-G72 MP3 with 800 MHz working frequency. Helio P60 gaming performance is claimed 70 percent higher than the previous chip , Helio P30, which uses Mali-G71 MP2 GPU. Another uniqueness of Helio P60 lies in the use of dedicated processing units of NeuroPilot to assist the processing of AI related tasks.
As summarized geekandtech from Gizmochina, Friday (16/3/2018), NeuroPilot claimed two times more power efficient than the GPU in handling AI processing. Later NeuroPilot will help the phone in things like face recognition and scene shooting, as well as Augmented Reality and Mixed Reality acceleration.