In 2016 and Xiaomi has launched the product Mi Air Purifier 2 is quite successful in the market, given its ability to smart and prices are skewed. Now the company launched its successor named Xiaomi Mi Air Purifier 2S which is said to be an upgrade from the previous generation. Although Mi Air Purifier 2S does not look superior to Mi Air Purifier 2 Pro which was released last year, but this latest generation has owned some features owned Mi Air Purifier 2 Pro.
Read also: THE US FOOD AND DRUG ADMINISTRATION APPROVES A DIGITAL PILL THAT ENABLES DOCTORS TO TRACK PATIENTS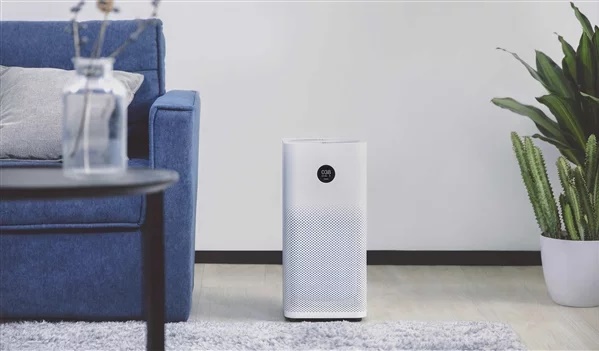 Mi AIr Purifier 2S still uses a design similar to its predecessor, only this device has been equipped with OLED display like Mi Air Purifier 2 Pro. The OLED display will accurately represent atmospheric particles (PM) that have a diameter of less than 2.5 micrometers, which is about 3% the diameter of a human hair (PM2.5 concentration) as well as temperature and humidity. In addition, Mi Air Purifier 2S is also equipped with WiFi connection and work patterns so that you will follow the change in air quality. Not only that, this device has a laser sensor that helps in the detection of accurate particles for size as small as 0.3μm.
The display brightness of this device can also change automatically adjusting the environment thanks to the built-in light sensor. This ensures the light does not turn on too brightly at night so it does not interfere with your sleep. The most important thing of this device, that you get a device with a value of Clean Air Delivery Rate (CADR) of 310m³ / hour and can include a room measuring between 21-32 square meters.
But this is lower than Mi Air Purifier 2 and Mi Air Purifier Pro, where Purifier 2 has CADR 406m3 / h and can cover work area of ​​48 square meters while Pro version has CADR 500m3 / h and also able to cover 60 indoor area square meter. This air purifier is also equipped with three layers of finer filter to filter particles such as allergens, animal fur, formaldehyde, dust, pollen and cigarette smoke from the air.
The new product also adds identification of RFID smart filters, to simplify complex routine reset operations. Speaking of price, the Xiaomi Mi Air Purifier 2S is priced at 899 yuan, slightly higher 200 Yuan from Mi Air Purifier 2. For availability, this air purifier will be available for purchase on November 11th.