Digital stylus pen device is usually used for writing or drawing on a touchscreen display like a smartphone, laptop, or tablet.But unlike this Apple patented stylus. The stylus is described as capable of working on a variety of surfaces, even can be used to write or draw in the air.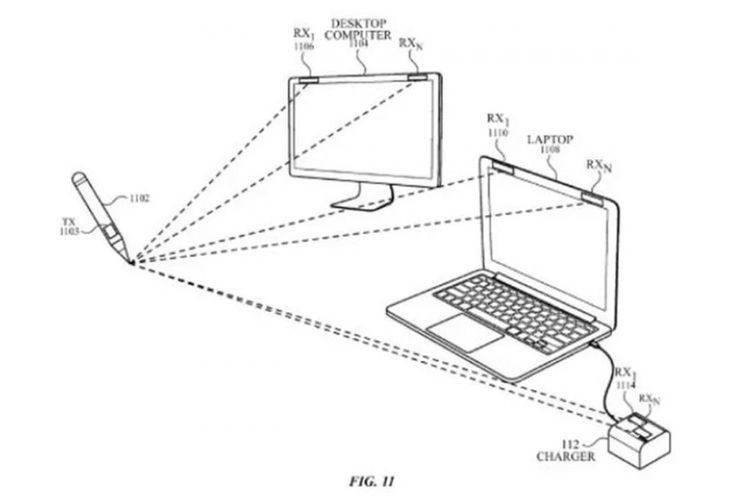 In addition to the pressure sensor at the end, the stylus pen in Apple's patent can be tracked by motion sensor and orientation sensor.
There are also cameras and methods of triangulation (positioning) based on "electromagnetic or sound", as summarized by geekandtech from The Verge , Saturday (10/2/2018).
In other words, the possibility of the position of this stylus can be monitored in three-dimensional space when paired with a computer or tablet device equipped with various new sensors earlier.
The pen styus can be used to create two-dimensional objects such as handwriting. In addition, users can also draw a three-dimensional object, such as a cylinder.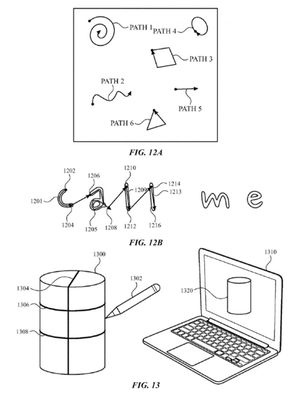 When a user draws a cylinder with a stylus motion in the air, the result will be displayed on the computer screen or tablet, as shown in the illustration on the side.
Apple's patent on the stylus was submitted to the World Intellectual Property Organization (WIPO) in July 2016 and only published in January 2018. More can be seen at the following link.
Apple is now known to sell one type of stylus called Pencil that can only be used with the device iPad Pro.
Not yet known when Apple stylus that can draw in the air will manifest in the form of finished products. That is if it really materialized, considering it is still in patent form at this time.