Leading chipset manufacturer, Qualcomm, recently released a list of phones that support the ability to Quick Charge 4.0. Unfortunately the number is far from expectations because there is only one phone that supports this technology.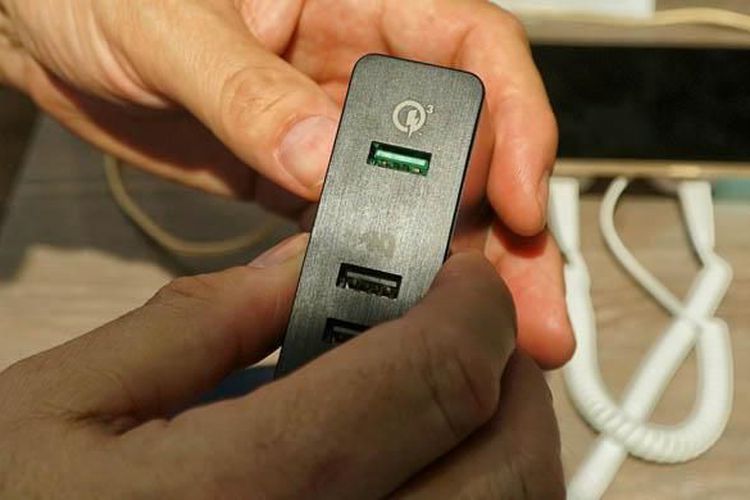 Devices that use this super fast charging technology is claimed to be able to charge the battery as much as 50 percent of the empty conditions in just 15 minutes. In the release it is recorded only Razer Phone that support this capability.
This gaming phone is using a top-class chipset from Qualcomm, the Snapdragon 835. Specifications Razer Phone is arguably high. Besides being armed with Snapdragon 835, this phone has 8 GB of RAM with 64 GB of storage capacity.
Smartphones are claimed as a gaming phone has the advantage of large RAM capacity as well as high screen refresh rate with a number 120 Hz. However, Qualcomm is headquartered in the United States is promising there will be more devices that support Quick Charge 4.0.
Reported by geekandtech from Phone Arena on Wednesday (21/3/2018), Qualcomm promises this capability will be present on LG G7 and ZTE Nubia Z17 smartphones. Quick Charge technology is actually introduced by Qualcomm since 2013 ago.
At that time, Quick Charge 1.0 was first introduced for mobile phones with the Snapdragon 600 chipset. Then continue in 2015 Qualcomm introduced Quick Charge 2.0 and Quick Charge 3.0 in 2016. In June 2017, Qualcomm announced Quick Charge 4.0+ that puts forward smart power management and thermal balance.