Samsung mentioned would announce Galaxy J6 once Galaxy J4, in a series of launch duo Galaxy A6 in India on 21 May. The news is sticking after the poster circulated the launch of the Galaxy A6 duo in India.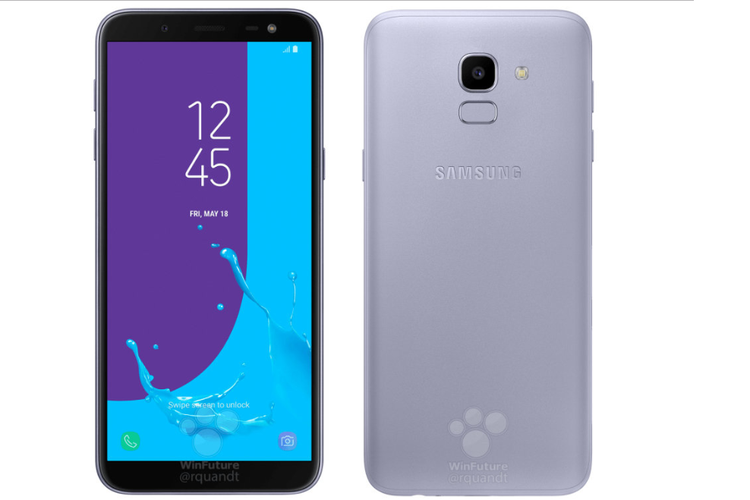 For information, Galaxy A6 and Galaxy A6 Plus itself has been officially released in Indonesia early May. Especially for Galaxy J6, leaked specifications and the picture has been revealed in the virtual world. Reportedly there will be three color variants that can be selected, namely black, gold, and gray.
The screen and system-on-chip (SoC) used by Galaxy J6 will be similar to Galaxy A6, which is known to have a 5.6-inch display and powered Exynos 7870. Galaxy J6 RAM capacity is still confusing between 2 GB or 3 GB, as well as with the possibility of storage between 32 GB or 64 GB.
Of the four smartphones that reportedly will slide concurrently on May 21 in India, Galaxy J4 is allegedly going to be the only model without infinity display Instead of the current screen from Samsung with 18: 9 aspect ratio, Galaxy J4 will likely have a conventional screen measuring 5.5 inches and a resolution of 1280 x 720 pixels (HD). SoC that is embedded in Galaxy J4 is also said to be different from his brother's.
Based on information compiled from GSM Arena, Saturday (19 // 5/2018 ), in addition to India, Galaxy A6 and Galaxy A6 Plus is rumored to be coming soon in Europe with a tag of each 310 euros and 370 euros. Meanwhile, Galaxy J6 will likely be priced at 250 euros on the Blue Continent. There has been no leak about the sale price of Galaxy J4.