After Apple introduced the iPhone X with the notch recessed in the side of the top screen, the manufacturers of Android as if talkative come apply the "features" in their respective products. Soon, the list of Android devices with notch will probably increase in length with the presence of a new smartphone from Oppo, the Oppo F7 that reportedly will soon launch in India at the end of this month.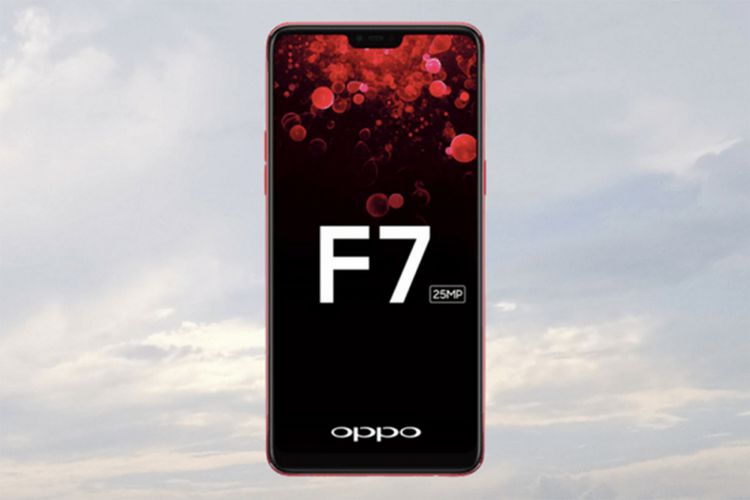 Latest news in circulation says, Oppo F7 will be officially introduced on March 27. Oppo F7 is the successor of the actual F5 also recently introduced towards the end of 2017 then. Oppo will probably jump over the name of "F6" to immediately switch to "F7". The notch on this phone will reportedly load a selfie camera with 25 megapixel resolution that has AI Beauty capabilities to beautify the shots, as found in the F5 series.
F7 Oppo body allegedly will be made of metal and has a design of 2.5D glass is somewhat curved on the edges of the screen, as summarized geekandtech from Phone Radar , Monday (12/2/2018). The Oppo F7 screen is likely to be 6.2 inches in size with full HD + resolution (2,246 x 1,080 pixels).
Inside it may be carrying the MediaTek chip with octa-core CPU, combined 4/6 GB RAM and 64 GB of storage media. Some manufacturers of previous Android phones have already imitated the "notch" iPhone X, such as Asus with ZenFone series 5, and Eulefone T2. In fact, the flagship phone LG G7 and Huawei P20 was reportedly going to have a similar notch.