In addition to launching the flagship smartphone Mate 20 and Mate 2 Pro, Huawei also released a mobile gaming Mate 20 X in the big event held in London on Tuesday (10/16/2018) local time. Unlike the other two flagship, Huawei Mate 20 X is designed to provide comfort to users in playing games.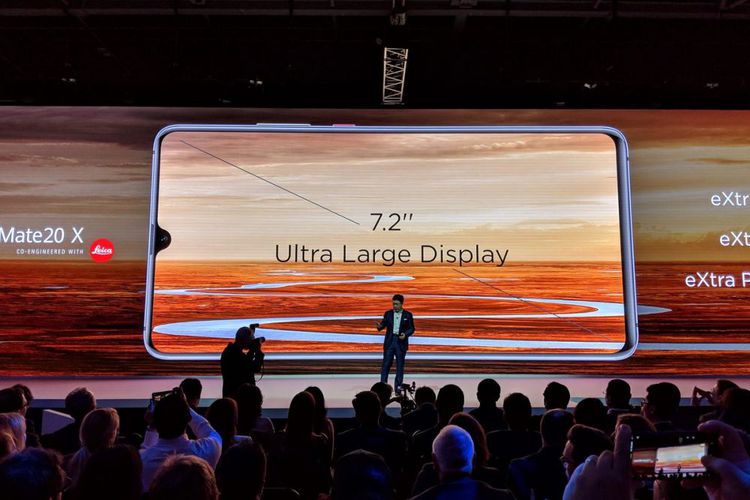 One of the excellent features is the Vapor Chamber cooling system combined with graphene cooling film technology. Huawei Mate 20 X also has a screen size larger than the other two series. This phone carries a 7.2-inch wide screen with OLED material.
This screen size makes Mate 20 X the largest mobile phone owned by Huawei. At first glance, this phone looks the same size as the Nintendo Switch screen. As a gaming cellphone, Huawei also provides accessories in the form of joysticks that can be installed on the left side of the phone, as well as the stylus.
Specifications of Huawei Mate 20 X Broadly speaking, other specifications of Huawei Mate 20 X are similar to Huawei Mate 20 Pro. This phone is powered by a Kirin 980 chip that has a 7 nm architecture. Mate 20 X also runs with the Android 9.0 Pie operating system.
Quoted from The Verge, Wednesday (10/17/2018), Huawei Mate 20 X only has one combination of RAM and internal storage, which is 6 GB / 128 GB. In the camera sector, this phone also carries three rear cameras arranged in a box in the middle of the cellphone.
The resolution is the same, namely: – 40 megapixel f / 1.8 – 20 megapixel wide angle lens f / 2.2 – 8 megapixel ultra wide angle lens 3x f / 2.4 telephoto lens. The safety system is similar to Mate 20 Pro, the fingerprint sensor embedded on the cellphone screen.
The difference is, as a support for gaming activities, Huawei Mate 20 X is equipped with a larger capacity battery, which is 5,000 mAh. In addition, another difference lies in the smaller shape of the bangs than Mate 20 Pro.
The bangs form Mate 20 X is similar to the regular Mate 20 which resembles waterdrop. In Europe, Huawei Mate 20 X is priced at 899 euros. This cellphone will begin to be distributed in the Blue Continent starting on October 26.