Laptops are a great way to have mobile access to a computer. They offer amazing mobility as well as a power source that prevents any sudden interruptions. Graphics cards (or GPUs) are essential in many programs on the computer. While they have uses for office programs and photo editing software, majority of buyers get them for video games. GPUs are the backbone that helps a game visually. For those shopping for laptops, the question becomes – should you get one with a graphics card or not?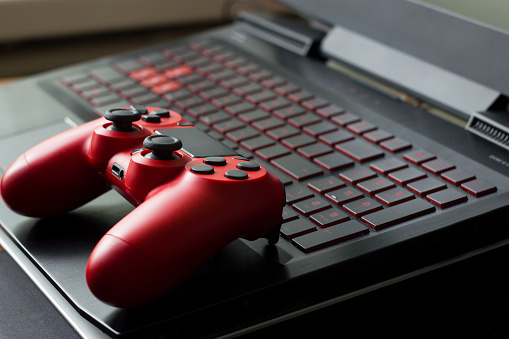 Longevity versus Capability
It all boils down to what you prioritize on a laptop. If you are traveling a lot, you might think it is a great idea to bring your games with you on the road. A gaming laptop with a powerful graphics card can make you feel like you never left your PC at home. Today's gaming laptops can come very close to a PC's specs – if you are willing to pay. Gaming laptops can go upwards of a thousand dollars, with specialized laptops such as the Asus ROG laptop going even double that.
However, one last thing to consider is longevity in use. Graphics cards can draw a large amount of power. When using it on resource-intensive programs such as video games, the power drain can even worsen. This means that while you have a laptop capable of running your programs, you may not be able to run them for as long as you want. Laptops suffer from every mobile device's kryptonite – battery life.
Eventually, you will have to recharge your laptop, and when you are outside, it may not be as easy. For those who want to have as long period of use as possible, getting a laptop without a built-in graphics card may be ideal. Or, for those who need the graphics card, moderation might be the key to prolong your use.