Fujifilm officially released Instax Square camera SQ6 newest. This camera is somewhat unique, because it brings a box-shaped print, exactly the image format on Instagram. Previously, Fujifilm has also released a similar camera called SQ10.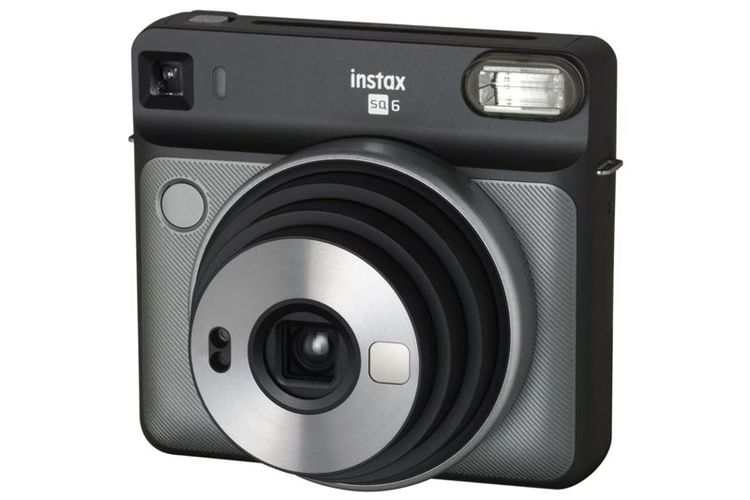 But the camera was released in 2017 was different, because classified as a hybrid with digital and analog capabilities as well. As reported by from PetaPixel , Wednesday (16/05/2018), Instax Square SQ6 is a completely analog instant camera. The photos are printed on square paper, with no digital files at all.
In terms of specifications, the Japanese company is equip Instax Square SQ6 with flash system that can automatically take into account the brightness of the room, then set the shutter (from 1.6 seconds to 1/400 sec). This system works to make the exposure of light in the subject and the background can be equally appropriate, even in dim conditions.
Users can also embed additional color filters on the flash to create a certain feel. The color choices are orange, purple and green. Then, there is also a selfie mode that will automatically adjust the focus and brightness when you want to take a picture of yourself.
As with any other Instax series, there is a small mirror embedded in the lens snout for this selfie purpose. In addition Instax Square SQ6 has been equipped with timer features, double exposure mode that can unite two images into a single photo, macro photo to photograph the subject from rarely very close, as well as landscape mode to photograph the scene.
There are also 0.4 inverted Galilean viewfinders with target spots, + – 2/3 Exposure Value, and LED screens. The camera operates using the power of two CR2 lithium batteries. Users can start getting Instax Square SQ6 on May 25, 2018. Fujifilm offer it approximately 130 US dollars with a variety of color choices Pearl White, Blush Gold, and Graphite Gray.