The name Christopher Wylie (28), or familiarly called Wylie, suddenly lively discussion in the media. Wylie is a whistleblower aka prompter, or rather a leaky scandal of Facebook user's personal data theft by a data analysis firm, Cambridge Analytica, where he works.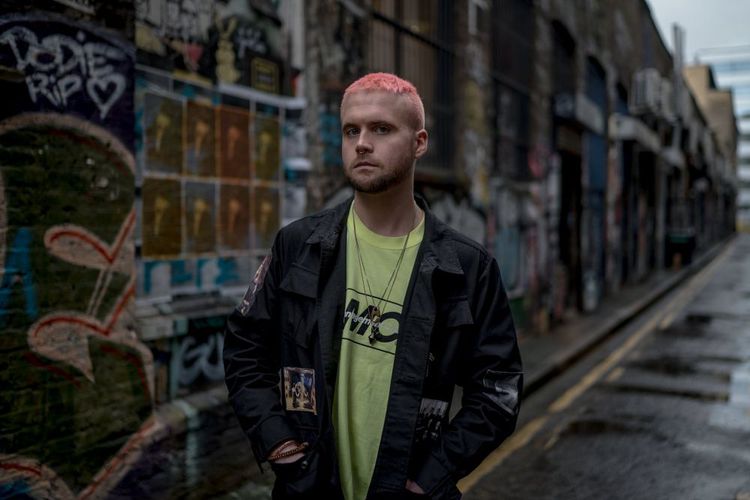 He is known to start working at Cambridge Analytica in 2014. Thanks to his brilliant talent in programming and data science, he was lined up as head of the Cambridge Analytica researcher. Previously, Wylie worked for Alexander Nix at Strategic Communication Laboratories (SCL), which is an election specialist body.
In mid 2013, Wylie met Steve Bannon, editor of BreitBart News Networking who later became CEO of Donald Trump's campaign team in the United States (US) election in 2016. Bannon also served as senior counselor of President Trump.
Bannon, who was preparing Donald Trump's campaign at the time, became Nix's target. Nix was well aware that Bannon represented himself as an intellectual so Nix felt the need to represent his agency like Bannon.
He then set up a fake office in Cambridge to bring in a group from London every Bannon visiting to impress Bannon if their institution operated on an academic basis. It was then that office that became the headquarters of Cambridge Analytica.
In an interview with The Guardian , Wylie confessed to meeting Robert Mercer with Bannon and Nix. Wylie confessed that Bannon seduced Robert Mercer, one of the US billionaires, to want to invest. Mercer is one of the key figures in the campaign calling on Britain to quit the EU or the British Exit ( Brexit ) that took place in 2016.
He also became one of the right-wing leaders in the US who supported Trump in contesting US elections. The meeting resulted in an injection of 15 million dollars (about Rp 206 billion) for Cambridge Analytica.
How Cambridge Analytica got Facebook user data
In 2014, Wylie met Aleksandr Kogan at Cambridge University. Kogan offers the fastest, cheapest, and qualified way to harvest Facebook user data. To Wylie, he claimed to have an application called "thisisyourdigitallife" on Facebook. This application can provide special access, not just from the user's data in the application, but also the network of friends of the application users.
"Simply, if you use the application, I will not only be able to see your profile only, but also your Facebook friends", Wylie said as quoted geekandtech.com from The Guardian, Friday (23/3/2018) . Kogan is known to send e-mail to Wylie about the personal characteristics of Facebook users that can be predicted through the application.
Applications made by Global Science Research where Kogan works, is often presenting a survey of personality that spread on Facebook. Users of this app unconsciously voluntarily submit their personal data, what they like, where they live, and who their friends are.
In fact, Wylie said, the application can be pushed to a private message on Facebook although he did not know whether Cambridge Analytica also access private messages or not. Email from Aleksandr Kogan to Wylie about predictable traits through apps (New York Times) "We just need to touch hundreds of thousands of accounts of people, then spread it more widely to all regions of the US", said Wylie.
Indeed, Kogan application is only downloaded 270,000 Facebook users, but the impact up to tens of millions of user data. Wylie added it only takes two to three months to harvest 50-60 million user data.
Utilizing psychology to influence voters
Wylie had said that she had made a psychological war weapon for Steve Bannon. According to him, Steve is very ambitious because he believes that to change politics must change the culture first because politics flows in the culture.
Then to change the culture, then change the community. "If you want to change society, destroy it first, then collect the pieces into new communities according to your vision," added the PhD student majoring in fashion forecasting trend.
Wylie then designed Psychological Operations (Psyop), an operation to convey certain information, affect the emotions of the audience, motivate and give objective reasons. To explore voters, they collect data for many people to build their psychological profile.
"We target them not as voters, but as personal politics", Wylie said. Afterwards, the creative team, the designer, the videographer, and the photographer create content that will be sent to the target-in this case the prospective voters-who are deployed to the internet.
Creating sites, blogs, and any content, as long as the target can be easy to find, click on it, then let them go deeper into the construction built through psychology. Wylie also explained, if this way is different from the conservative way with the narration in public.
"You can whisper into every target ear, even whispering things differently from one target to another, we're taking risks to framing society," Wylie added.
The Facebook account, WhatsApp, and Instagram are suspended
Reported by geekandtech from CNBC , Wylie's Facebook account is suspended over this incident. He claims that the WhatsApp and Instagram accounts, which are also under Facebook, are suspended even though WhatsApp representatives have denied this. Wylie explains the consequences of disclosing personal information on social media.
"In social media, you are curious about yourself, you put a lot of information about who you are in one place, which can be captured easily and run through algorithms that will learn who you are," he said. Wylie admitted regret falling into this scandal. "I'm sorry the case is obviously unethical because you play the psychology of all states in the US without them knowing and understanding," said this Canadian man.