Apple plans to release a folding iPhone two years from now, precisely in 2020. The benchmark of that time is somewhat ambitious, given the current trend is still limited to the thin-framed screen, not the elastic screen.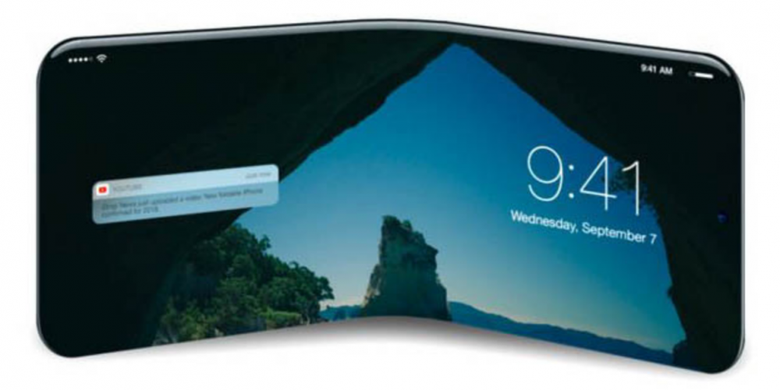 The rumor about the presence of a folding iPhone in 2020 comes from Wamsi Mohan's report, Bank of America analyst Merrill Lynch. The report was written after Wamsi Mohan met with several Apple suppliers for a week. It mentioned, Apple has found an Asian partner to develop a folding iPhone.
It has not been revealed who the partner is, but the prediction leads to LG Display. Therefore, this is not the first time folding iPhone to be a byword among gadget lovers. Previously, in 2016 and then, reports from Korea called LG Display will supply folding screen for the future iPhone.
LG Display is quite often show models of curved and folding screen, which is projected to be the next trend. LG Display never showcased a screen that can be folded like a book or screen that can be rolled up like a newspaper. Not yet clear whether folding iPhone later can only be folded, or can also be rolled.
Apple is still reluctant to comment about the rumors in circulation. What is clear, Apple has registered a folding screen patent at the end of 2016 and then in the US Patent and Trademark Office. Titled "flexible display services", the patent shows the possibility of the screen can be folded two and three.
This is possible thanks to OLED screens and metal elements that have high flexibility and elasticity like nitinol. Let's see if the patent is really going to be realized or not.