## An Introduction to NAS: All You Need to Know!
Hey guys, today I'll be talking about NAS or Network Attached Storage. If you're not familiar with it, a NAS is essentially a device that connects to your network and allows you to store, access and share data with multiple users and devices. It's like having your very own personal cloud storage.
One of the biggest benefits of using a NAS is that it allows you to centralize your data storage. This means you can keep all your files, photos, videos, and music in one place without having to worry about losing them or searching for them on different devices. With a NAS, you can also access these files from anywhere in the world as long as you have an internet connection.
So, whether you're an individual or a small business, a NAS can be a great investment for your data storage needs. Let's dive deeper into some of the advanced features of NAS.
Advanced Features of NAS: Getting More Out of Your Storage Solution
Now that you know the basics of Network Attached Storage (NAS), let's dive deeper into some of its more advanced features. These features can help you get more out of your storage solution, whether you're using it for personal or business purposes.
RAID: Protecting Your Data
One of the most important advanced features of NAS is Redundant Array of Independent Disks (RAID). This is a technology that allows you to use multiple hard drives in your NAS to protect your data in case one drive fails. There are different levels of RAID that provide varying levels of protection and performance, so it's important to research which one is right for your needs.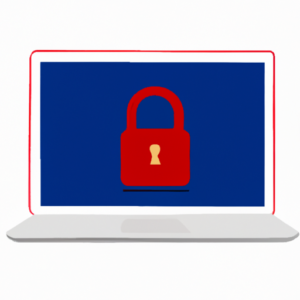 Data replication is another advanced feature that can help you ensure continuity in case of hardware failure or other disasters. This feature creates an exact copy of your data on a separate device, so you can quickly restore your files and systems if something goes wrong. It's a crucial tool for businesses that need to maintain uptime and minimize downtime.
Backups: Keeping Your Data Safe
Another important feature of NAS is backups. With NAS, you can automate your backups and ensure your data is safe in case of theft, corruption, or other disasters. This feature can be particularly useful for businesses that need to comply with data retention regulations or safeguard sensitive information.
Accessibility: Sharing Your Data
One of the primary benefits of NAS is its accessibility. With NAS, you can share files and other data with multiple users and devices on your network. Some advanced features include remote access and collaboration tools that allow you to share data securely with colleagues or clients who are outside of your network.
Overall, the advanced features of NAS can help you protect your data, ensure continuity, and share information easily. As with any technology, it's important to research which features are right for your needs and budget, and to consult with a knowledgeable IT professional if you have any questions or concerns.
Protecting My Data: Security Features of NAS
When it comes to storing sensitive data on a Network Attached Storage (NAS) device, security is a top priority. It is crucial to implement security measures that restrict unauthorized access to confidential files.
One of the most effective ways to protect my data is to use encryption. NAS devices offer various encryption options such as Secure Sockets Layer (SSL) and Transport Layer Security (TLS), which enhance the security of data transmissions. Additionally, using a Virtual Private Network (VPN) to secure remote access to the NAS device is also strongly recommended.
User authentication is another critical security feature that NAS devices provide. It is essential to create secure usernames and passwords to keep unauthorized users out of the NAS device. Personalizing the network shares and setting up access privileges for specific folders and files ensures that only authorized users can access sensitive information.
Another potential security risk is the threat of external attacks. NAS devices come with built-in firewalls that protect against external threats such as malware and viruses. It is important to keep the firmware updated regularly to ensure the latest security patches are applied to ward off possible attacks.
Ultimately, NAS devices offer top of the line security features that help keep my confidential data safe. Being mindful of the security features available and implementing them correctly is key to protecting valuable information.
I Love How Easy my NAS is to Use!
Setting up my Network Attach Storage (NAS) was really simple. It didn't take much time to follow the instructions and get it configured the way I wanted. I didn't have to be an expert to get it up and running, which is really important to me as I am not a tech-savvy person. I also love how easy it is to manage. I can access my files remotely, create new folders, and change user permissions without any trouble.
My NAS has a great graphical user interface that is easy to navigate. I love how it presents information in a clean and understandable way. I can easily see my storage usage in percentage and it even displays how much data I have on each shared folder I have created. This makes managing my files really easy – even simpler than using an external hard drive.
Another great feature of my NAS is its compatibility with a range of devices. It's not just accessible via a PC or laptop, but I can also access it via my phone or tablet! Whether I'm at home or on the go, I can easily access my files anywhere as long as I'm connected to the internet. It's so convenient, and I love not having to worry about transferring files between my devices.
The ease of use extends to applying updates too. I love how the automatic update function keeps my NAS up to date without me having to do anything. The updates are applied in the background, so there's no interruption to my work, and I can be confident that my NAS is always working optimally.
Overall, the ease of setting up, management, and compatibility with different devices makes me love my NAS. It's simple and straightforward in all aspects, which is why I highly recommend a NAS to anyone who wants to store and access their files easily.
Packing it up: Wrapping Up My NAS Experience
Wow, what a journey it has been! I have learned so much about Network Attached Storage (NAS) and the advanced features that come with it. The benefits of using a NAS are incredibly vast, and I am so glad that I decided to invest in one. As I delved deeper into the advanced features, I was really impressed with the RAID and data replication capabilities. Being able to create backups and have accessibility to my files from anywhere is a game-changer. However, I also recognized the importance of security measures such as encryption, user authentication and firewalls, which helped me keep my files secure at all times. One of the main reasons I opted for a NAS was the ease of use. Setting it up was incredibly straightforward, and I was up and running in no time. Managing my NAS has also been a breeze, and I am impressed with the level of control I have over my files. In conclusion, the key features of NAS are incredibly valuable, and I would highly recommend investing in one if you're considering it. The benefits, advanced capabilities, security measures, and ease of use have entirely changed my file storage experience. I am very happy with my decision, and can't imagine going back to traditional storage methods.