Microsoft intends to utilize artificial intelligence ( AI ) for social programs, especially the disability worldwide. In the program "AI for Accessibility", Microsoft poured funds of 25 million US dollars over the next five years.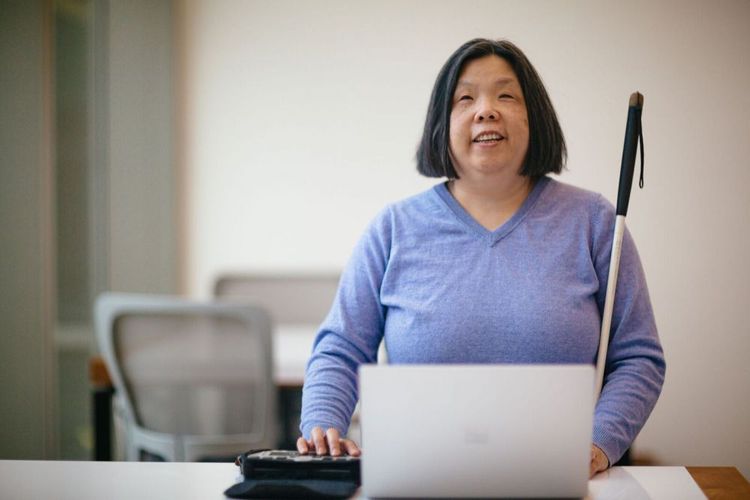 "Worldwide, only one in 10 disability people can access technology and auxiliary products," wrote Chief Legal Officer of Microsoft, Brad Smith, as summarized from Engadget , Tuesday (8/5/2018). The funds will be managed in the form of investments, grants, and required expert assistance.
To realize this program, Microsoft has formed the "Accessibility" team headed by Jenny Lay-Flurrie. AI technology will be connected with Microsoft's computing services. The advent of AI called Microsoft is potential enough to help disability people perform three main scenarios of working, doing modern life and establishing relationships with other human beings.
Microsoft has spawned its AI technology for disability in some products, such as "Seeing AI App" that helps the blind. This app can narrate what is scanned by the phone, including scanning text to be played to its users.
There is also a "Helpicto" application that converts voice commands into images, to help autism sufferers communicate and understand the situation. Microsoft has also launched "Microsoft Translate" which helps deaf people by converting conversations into text in real-time.
By providing AI in Microsoft products more broadly, Smith believes if technology will be more influential, not only for the disability, but also for everyone.